A grout or jointing compound will fill in the gaps between your slabs to add the perfect finishing touches to your project and ensure that your paving stays looking healthy!
Jointing your patio is a necessity when laying any type of paving and the high-quality options that we stock are some of the best available.
Azpects EasyJoint and EasyGrout will provide all the protection you need for a strong joint and will also save you plenty of time in the process as they are quick and easy to use!
EASYJoint is specifically designed for natural stone paving and is the original sweep-in jointing favoured by professional landscapers and DIY installers as a quick and effective way to fill joints between your paving which looks great!
See the range of colour options below.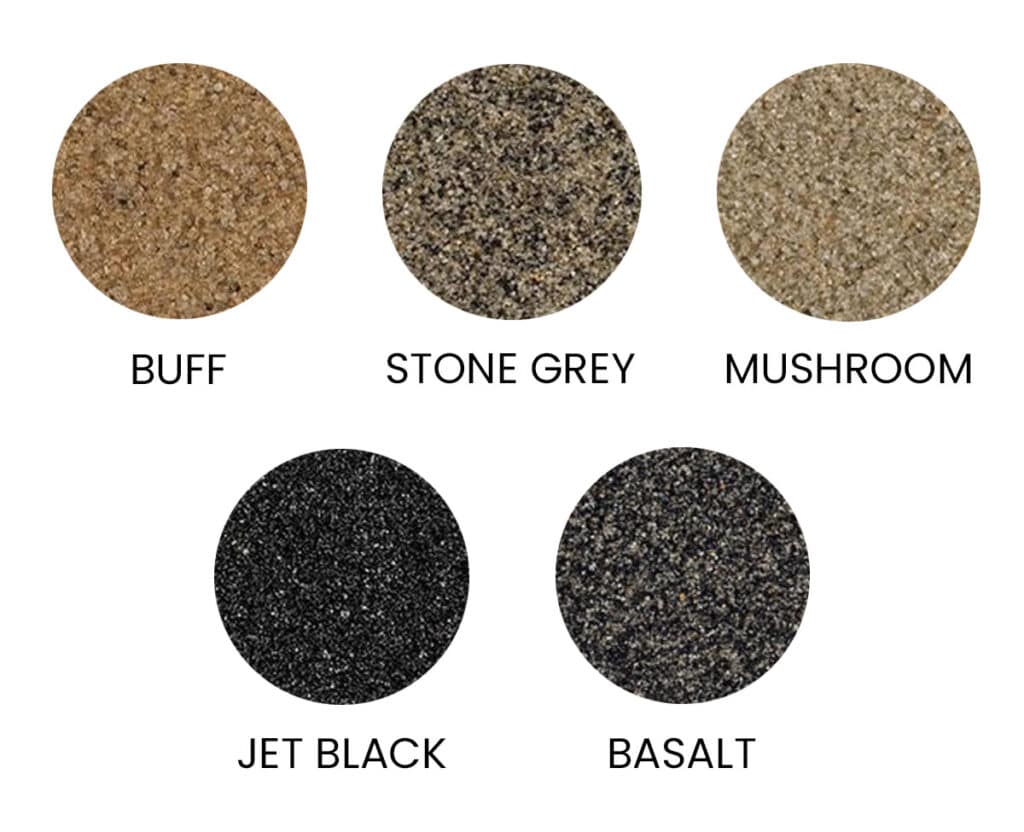 As the name implies, EASYJoint is easy to use!
Simply soak the paving with water and then simultaneously sweep and wash the jointing compound into the joints, letting the water take the strain.
Find full instructions on how to joint paving and a demonstration video below.
For Porcelain Paving, Azpects EASYGrout mixes readily with water to make a highly flowable joint filling and grouting mortar.
EASYGrout provides a strong, resilient and compact joint that is non-porous, just like porcelain paving, to prevent any build-up of excess water in your patio.
See the colour options below.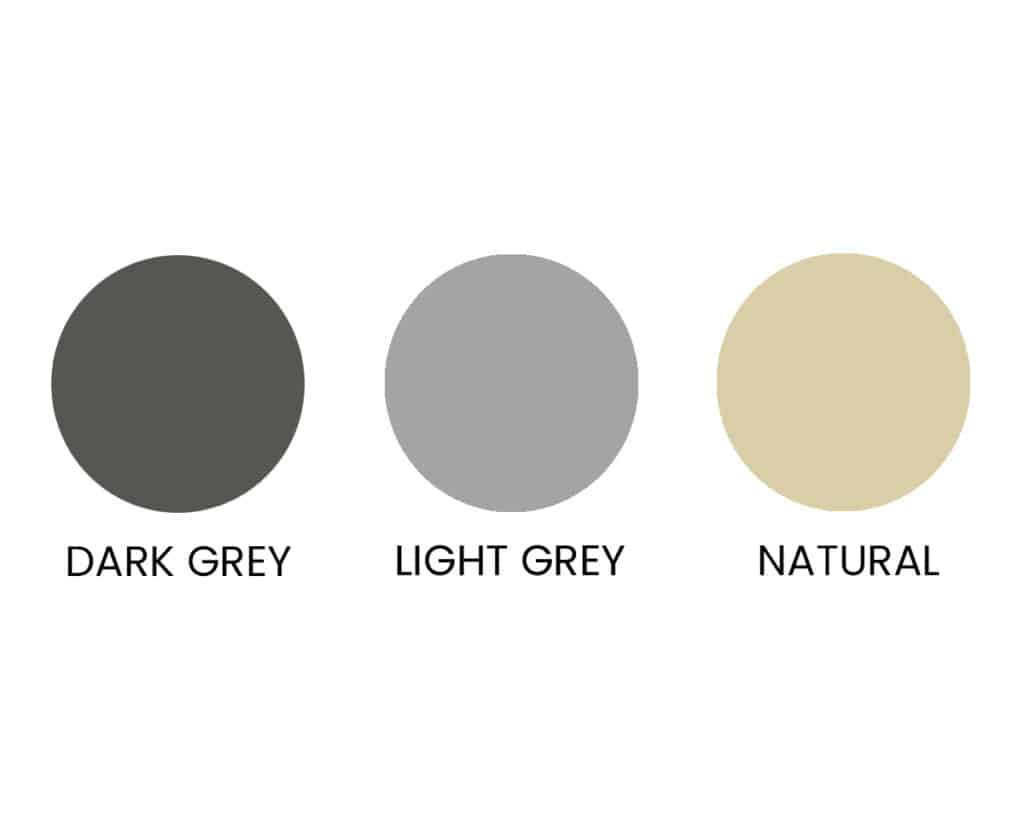 Find out how to use Azpects EasyJoint below.
Complementing Colours
For traditional designs, choosing a grout that closely matches the colour of your stone will blend all the aspects of your paving together for a consistent and neutral feel. While this is a popular method for choosing a grout colour, it's also a safe bet if you're unsure about which colour to go for and is often used in domestic projects for a clean finish.
For example, if you're using Sawn Mint Sandstone, you could choose a buff coloured grout. Likewise, a grey grout would work for Silver Grey Porcelain.
Contrasting Colours
For a modern feel, choosing a grout that contrasts with the colour of your stone will create a striking effect that accentuates each slab within the project by essentially 'framing' the individual pavers.
In contemporary patio designs, you will often see white grout used with Black Slate or Kotah Black Limestone Paving to give the contrasting effect. Similarly, a dark grout can work in the same way for light coloured paving for the same effect.
Be sure to consider the use that your paving will see, too. A light grout isn't the best choice for a busy public walkway as it will quickly start to look dirty, but for any domestic patio project, a light colour is much easier to maintain.
Joint Widths & Depths
The industry standard for joint widths for any regular patio paving is between 8mm and 12mm, however, you can adjust this to suit your design needs.
A joint depth of at least 25mm is recommended, however, this can change due to the thickness of your slabs, as well as any other specifics needs within your project. It's always best to double-check with your landscaper beforehand to be 100% sure before the work starts.
We recommend avoiding butt-jointing which is a method where there is no gap left between the slabs, as this can cause spalling and damage to the pavers when pressure is applied.
Conclusion
Azpects EASYJoint or EASYGrout are some of the most widely used jointing compounds and we supply them with FREE Delivery!
Be sure that you choose the right one for your type of paving. EASYJoint is designed for natural stone such as Sandstone, Granite, Slate or Limestone, whereas, EASYGrout is for Porcelain Paving.
Deciding which colour grout to use is mainly down to your personal design preferences, but also be sure to consider the maintenance that any lighter colours will need.
Most landscapers will already have products that they know and love, so if you have tradespeople carrying out the work for you, they will always be able to offer advice on which specific grout could work best for your project.
Contact Us
A member of our team would be happy to help if you have any questions about anything in this article!
You can speak to a member of the team on 01206 700 599 or via email at [email protected].