Save Up To £82.50 Per Crate When You Collect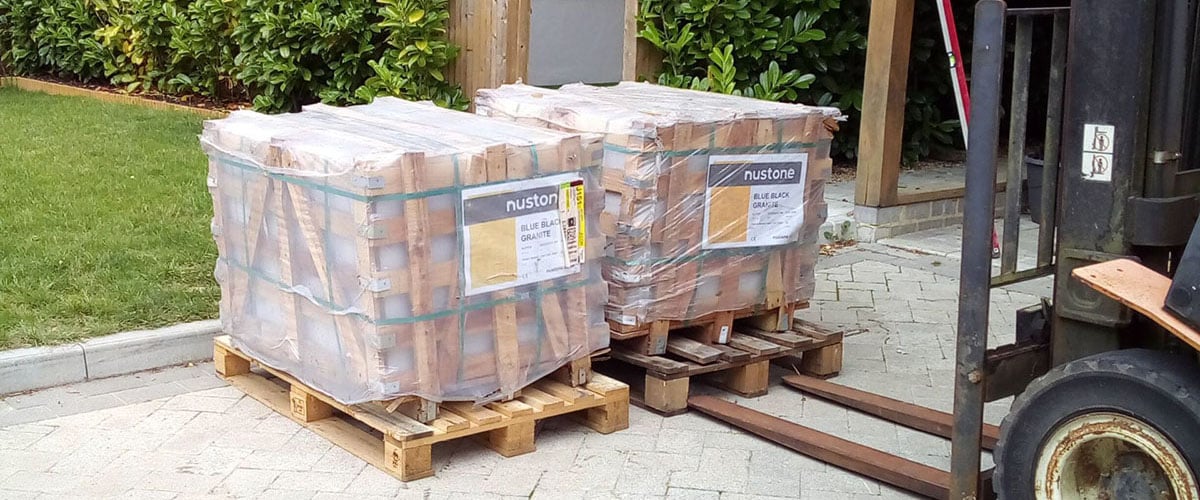 Collection prices start from just £18.01/m

² Incl. VAT!
Save time and money by ordering and securing the goods you need, so you can collect at a time that suits you!
Readily available stock can be collected directly from our yard in Marks Tey (near Colchester, Essex) between 10am and 4pm, Monday – Friday. We are located right between the A12 and the A120 with easy access to Colchester, Chelmsford, London, Ipswich, Harwich and the surrounding areas.
Place your order with us via phone or email and a member of the team will confirm the full collection address before arranging a date and time for you to collect.
Please keep in mind that any stock which is on a slightly longer lead time may not be available for collection right away, but we will always be able to advise at the time of placing your order.
Full Crate Collection Price List
All Prices Include VAT
Orders must be placed and paid for prior to collection can be arranged. We accept payment through our website only and you will need to bring your order confirmation so that we can release the goods to you on the day. This can be a print-out, or on a mobile device.
Individual slabs and m² can also be collected. These are not subject to the same level of discount as full crates and a member of the team will be able to provide a price for this on request. All prices listed on this page apply to full crate collection orders only and no additional discounts are available on collected goods.
Each of our crates weighs approximately 1 tonne. Please ensure that your vehicle is suitable to take this weight before attempting collection. A forklift operator will be available to load full crates onto your vehicle for you.