Repeating and random paving patterns are hugely popular for anyone who's looking to add an extra level of interest to their garden.
Big, single-sized slabs aren't for everyone and can quickly make any small spaces feel cramped. So, if you're looking to add a truly unique finish to your patio as well as adding a sense of space, a random paving pattern could be the way to go! In this guide, we'll talk you through the main things to consider when planning your random paving pattern.
Repeating Paving Patterns
Repeating paving patterns are a great place to start when laying mixed-size slabs.
The pattern below is a great guide for most of our mixed-size Patio Kits but may need to be adjusted to suit the product and the project.
Repeat this as many times as necessary throughout your project, cutting slabs where needed.
As the size and shape of everyone's space will always vary, you will need to make some adaptions to your specific area.
You can see an example below of how you could cut the remaining slabs to fit the patio to a straight edge on each side.
Some deviation from the exact pattern is needed here and adapting the design as you go is a crucial part of the process which will always get you the best results.
You can use the following example to lay the slabs for a random patio design, rather than a repeating pattern.
One thing to keep in mind here is that you will need to adapt the plan when using more than one crate. This will avoid leaving a straight line down the middle of your patio where the two plans meet.
Be Prepared To Make Cuts
You will almost always need to cut slabs when laying any type of paving.
Fitting your pavers around drain covers, corners and steps are just a few examples of why you would need to make cuts. Cutting is also essential if you are using a repeating pattern so that you can fit the pavers to the edge of your space without deviating from the pattern. Likewise, two or three small slabs can be used in place of a larger slab where necessary.
You may not know exactly how many cuts you will need to make before you start, but planning ahead will give you a rough idea and as long as you are prepared to adjust accordingly, you will always be able to find a way to get the best out of your paving.
Find out more about cutting methods and the tools you will need to cut paving slabs here.
Plan Ahead & Communicate With Your Landscaper
If you are not carrying out the work yourself, be sure to have the necessary conversations with your landscaper so that they can plan accordingly.
Most landscapers will have worked with paving patterns many times before and will always have their own methods for laying the slabs. Any experienced landscaper will likely have their own ideas for how to best utilise the slabs to fit your space.
It's always a great idea to dry lay your patio first so you can see how the slabs will look once properly laid and be sure to consider your starting point when it comes to the laying process.
Remember to check the exact size and quantities of the slabs that you are ordering and balance your joint widths for a clean and consistent finish to the design.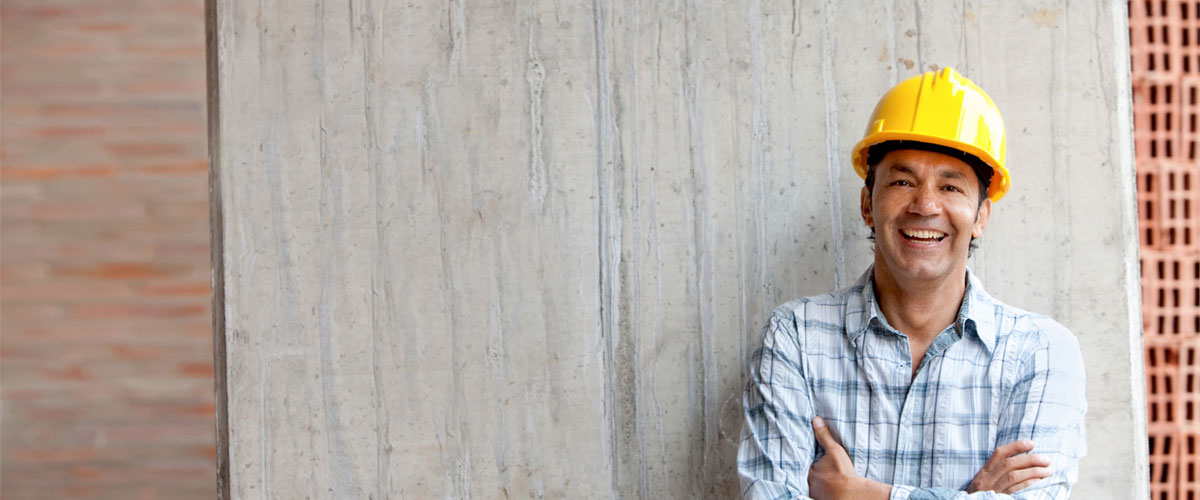 Account For Wastage & Keep An Open Mind
No matter how much planning you do, you can never account for any unforeseen circumstances.
Order at least 10-15% to account for this, as well as any laying mishaps and natural variations that you'd prefer not to use.
Ensuring that you have plenty to work with will help you to avoid any delays if you run out of slabs and will also account for any breakages incurred during installation, as well as allowing you some more freedom to arrange the natural variations to suit any of our paving patterns.
These laying patterns are a great starting point and with an open mind to making the necessary adjustments, you'll have your desired design in no time!

Things To Avoid
Avoid grouping a lot of the same size slabs together and try to stay clear from any long straight lines that are more than 2 or 3 metres.
Cross joints should also be avoided where possible. This is where the corners of 4 slabs meet at the same point.
These things can draw the eye and spoil a repeating pattern or random design.

For further advice on installation, see our handy guide here.
We also recommend PavingExpert.com for some more in-depth information on any specific requirements that your project may have.
As long as you follow our tips for success, you'll have no problem creating the perfect repeating pattern or random layout for your patio!
Now you know exactly how to plan and prepare your design, why not take a look at the paving options for your new garden?
All of our mixed-size Patio Kits come with a mix of 4 different sizes of slabs and can be used to create the designs shown above.
If you have any questions about paving patterns, speak to a member of our team on 01206 700 599 or by email at [email protected].