The sumptuous, varying sandy hues of natural Indian Sandstone Paving embody the charming palette of spring, helping to create your dream entertaining space for the spring and summer months. From pathways to patios, there are a variety of ways you can add Indian sandstone paving to your garden.
Create a useful outdoor dining area
Creating different areas within your garden using different materials is a handy way to create a useful, versatile space that can be used year-round. Paired against vibrant green grass, practical wooden decking, and a picturesque planting area, Indian Sandstone Paving can be used to create a clean-cut, compact dining area. Better still, use any cuts and wastage from the laying process to create edging for your planting areas, pulling the outdoor space together as one.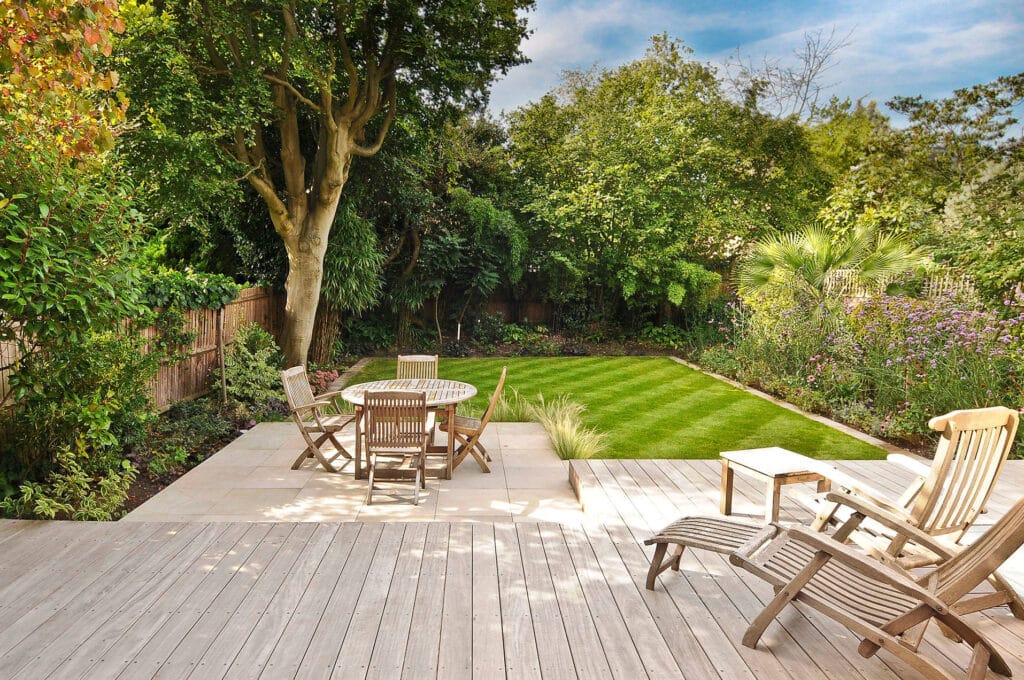 Compliment nature with a colourful pathway
With a varying palette of buff, yellow, pink, plum and orange, Rippon Buff Sandstone Paving is the perfect choice for a vibrant pathway that will make your wild planting area pop as you stroll into your garden. Wooden furniture compliments the colours beautifully, too.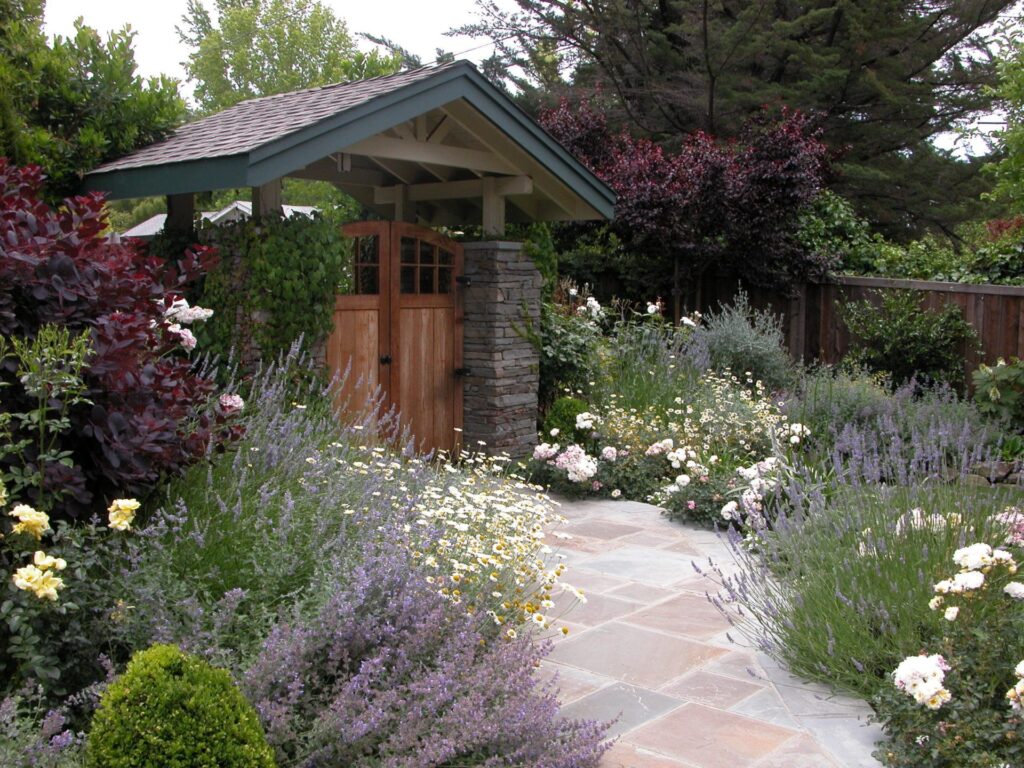 Create a natural flow from indoor to outdoor
Especially in urban spaces, creating a natural flow from interior to exterior is essential if you're looking to embrace outdoor living. In addition to being a superb choice for the garden, Indian sandstone paving looks great in the kitchen. Because of this, you can lay sandy natural Indian sandstone paving in both your kitchen and garden to bring the outdoors, indoors – especially if you have large patio or sliding doors that allow you to open your kitchen up entirely.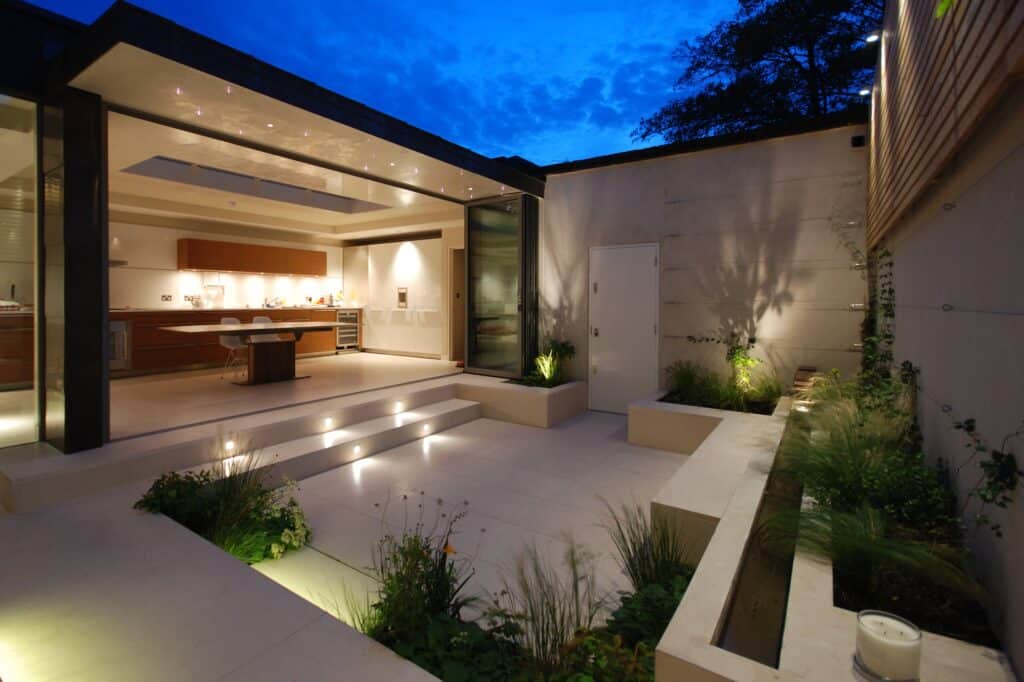 Varying colours are ideal for compact spaces
The varying palette of natural Indian sandstone paving is ideally suited to compact spaces where a single tone would make an already small space look and feel even smaller, and perhaps even a little claustrophobic. By using sandstone, with a variety of grey, brown and orange tones, you can create a cosy area that's complemented with minimal furnishings and vibrant planting.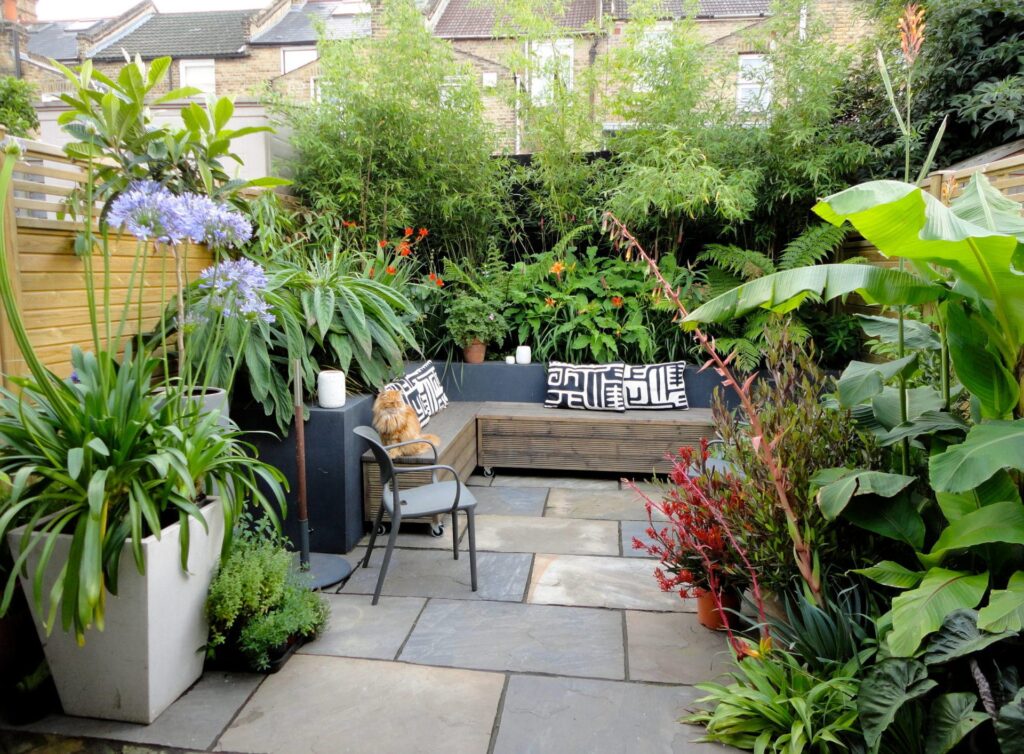 The perfect accompaniment to gravel
The natural sandy tones of sandstone and gravel go hand-in-hand, meaning that sandstone is the ideal choice for stepping stones surrounded by gravel in both your front and back garden. For a premium twist, use sandstone as edging to a water feature in your garden.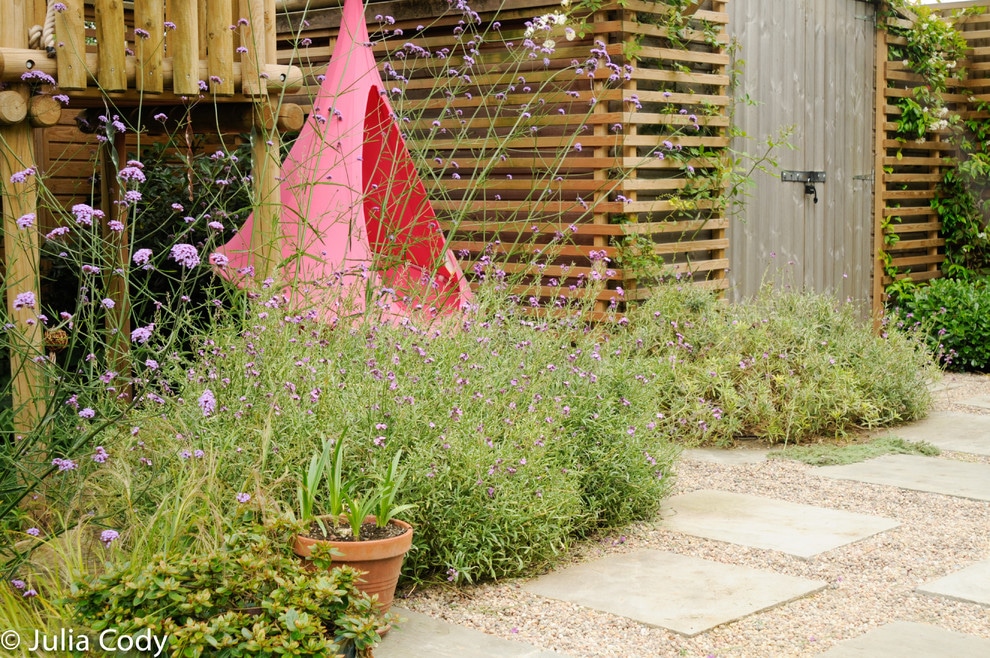 For a truly contemporary feel, choose sawn and honed
If you're seeking a truly contemporary finish, sawn and honed sandstone in varying light grey tones is a brilliant choice – especially in an urban landscape. Just like the above garden, you can use Indian sandstone to complement an extension and even as an edging to your fire pit or planting area.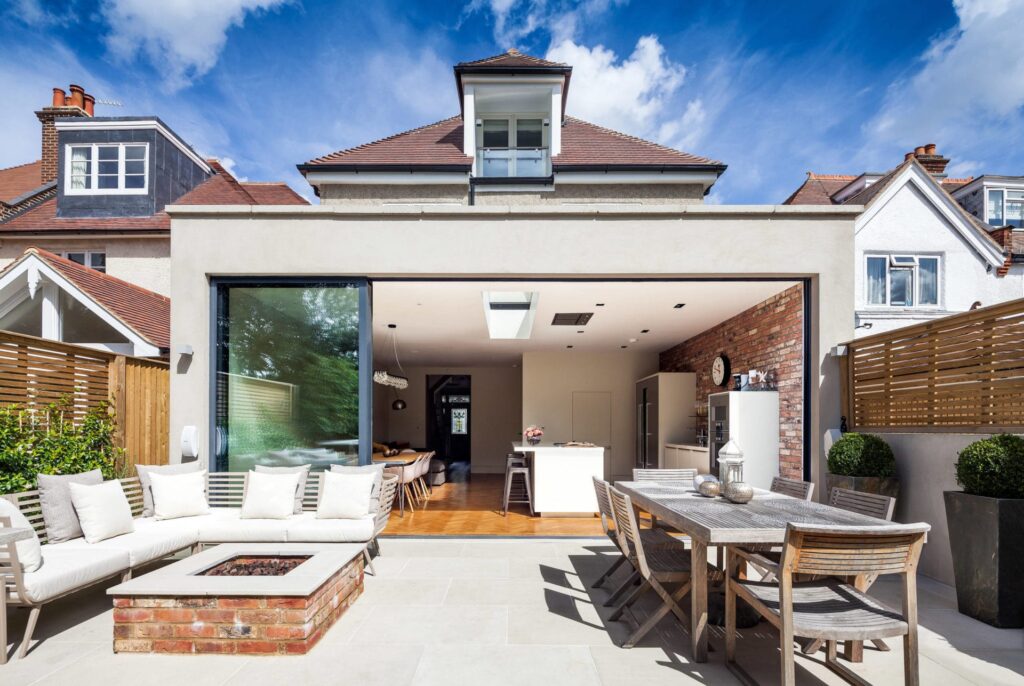 Create multi-level outdoor spaces
Having a sloping garden isn't the worst thing in the world, we promise!
Possibly one of the most popular uses of Indian sandstone paving, using this versatile stone, you can create a multi-level outdoor space – even more so than other types of natural stone paving as the colours within the sandstone effortlessly sit in harmony alongside brickwork, gravel, grass, and bark, and even help to set off vibrant planting areas with pink, purple and buff hues.