Once you have laid your Natural Stone Paving, there are several things you can do to alter its appearance! For example, if you feel the colour of your stone is more muted than you would like, you can apply a colour enhancing product to bring out the natural tones within each slab, resulting in a more vibrant palette of organic hues.
Better still, many of the Colour Intensifying Products double up as a sealer which will help to protect your stone too!
LTP Colour Intensifier & Stainblock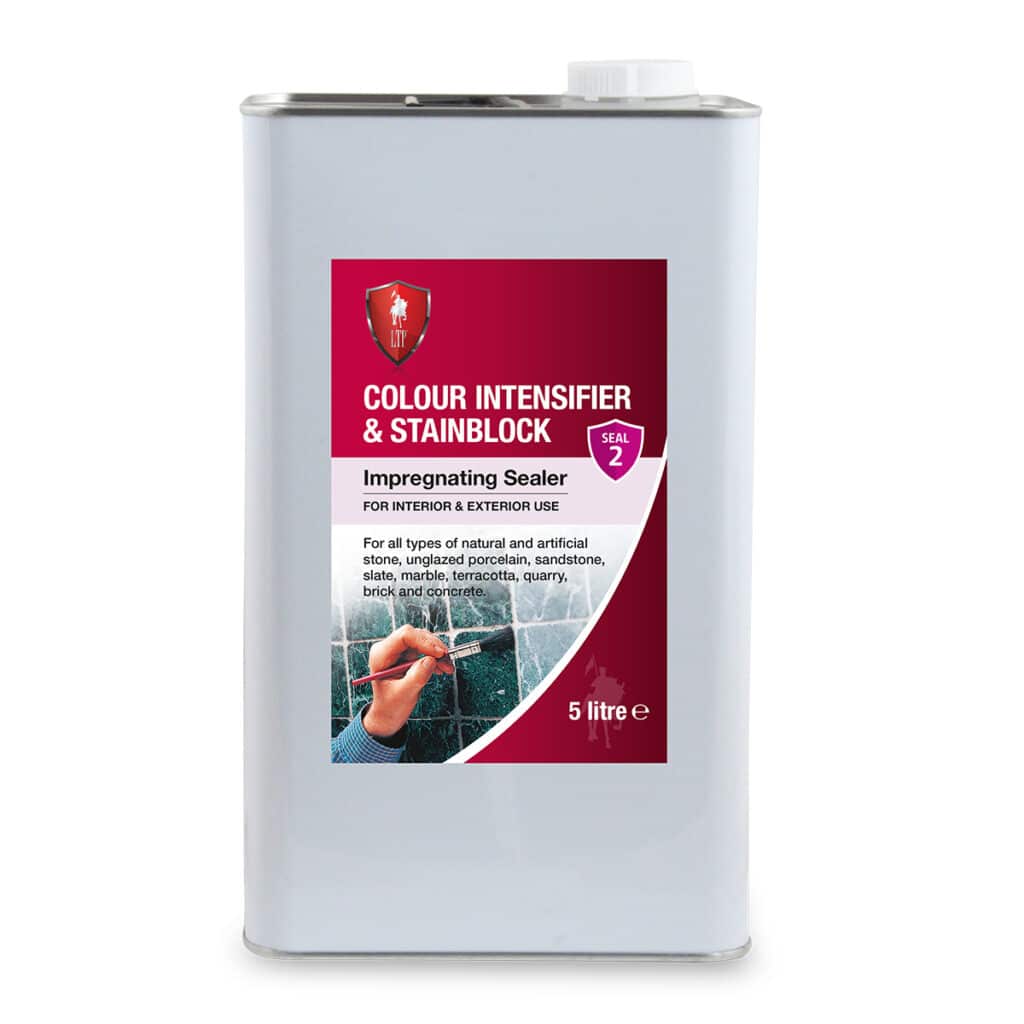 LTP Colour Intensifier & Stainblock dramatically enhances the appearance of all typed of Natural Stone Paving, such as Sandstone, Granite, Slate & Limestone. It can also be used on man-made stones such as Porcelain Paving!
Widely considered to be one of the best Natural Stone Sealers on the market, LTP Colour Intensifier & Stainblock features a silky, matte finish and is suitable for use on both interior and exterior surfaces. The sealer strongly protects against water, oil, grease and dirt marks, whilst allowing the surface to breathe. Performs well in wet areas including bathrooms, wetrooms and around swimming pools. Also suitable for use on walls, as well as floors that have no damp proof course.
LTP Mattstone Sealer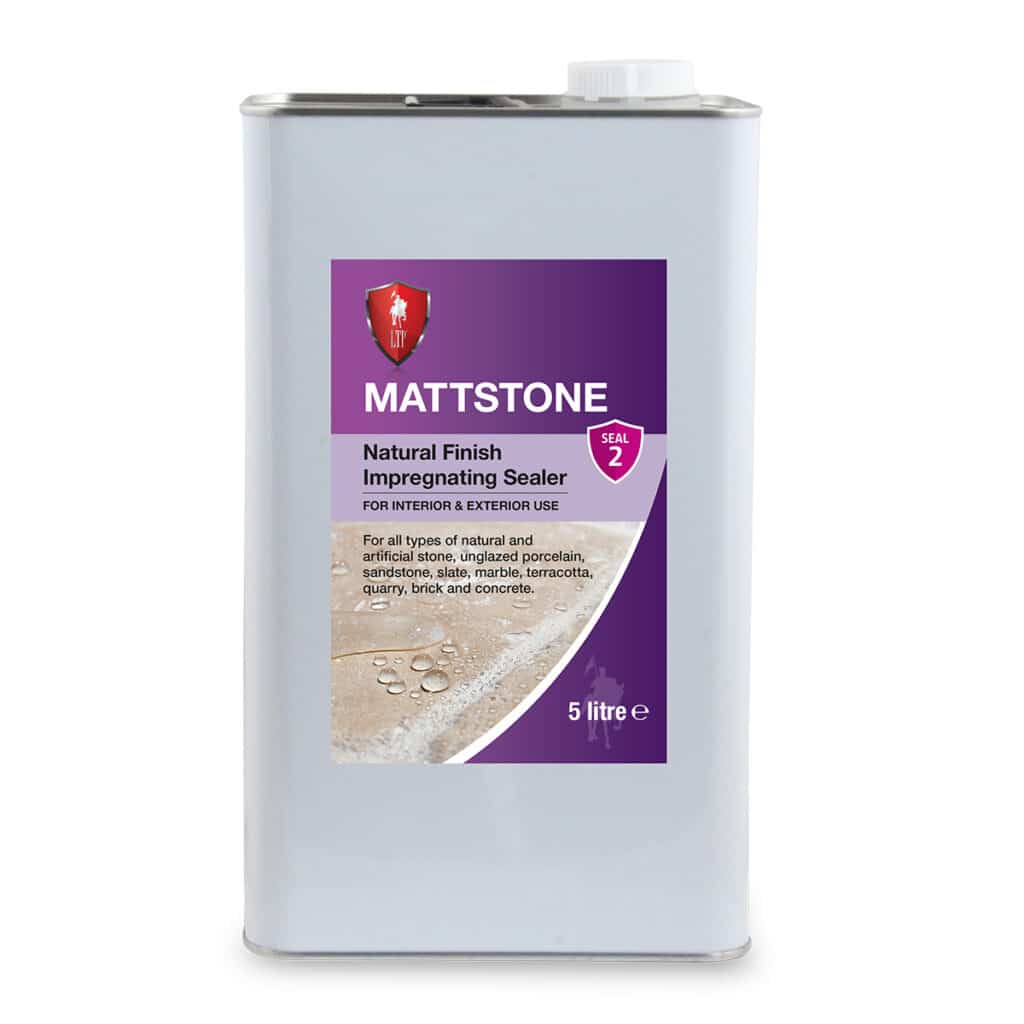 LTP Mattstone Sealer is a water-based impregnating sealer for interior & exterior use. Suitable for all types of Natural Stone and Porcelain Paving as well as brick and concrete.
This product will delicately enhance the colour and texture of the stone, whilst helping to protect against staining. Mattstone Sealer strongly repels water, oil and grease and allows the surface of the stone to breathe.
LTP Blackstone Sealer & Restorer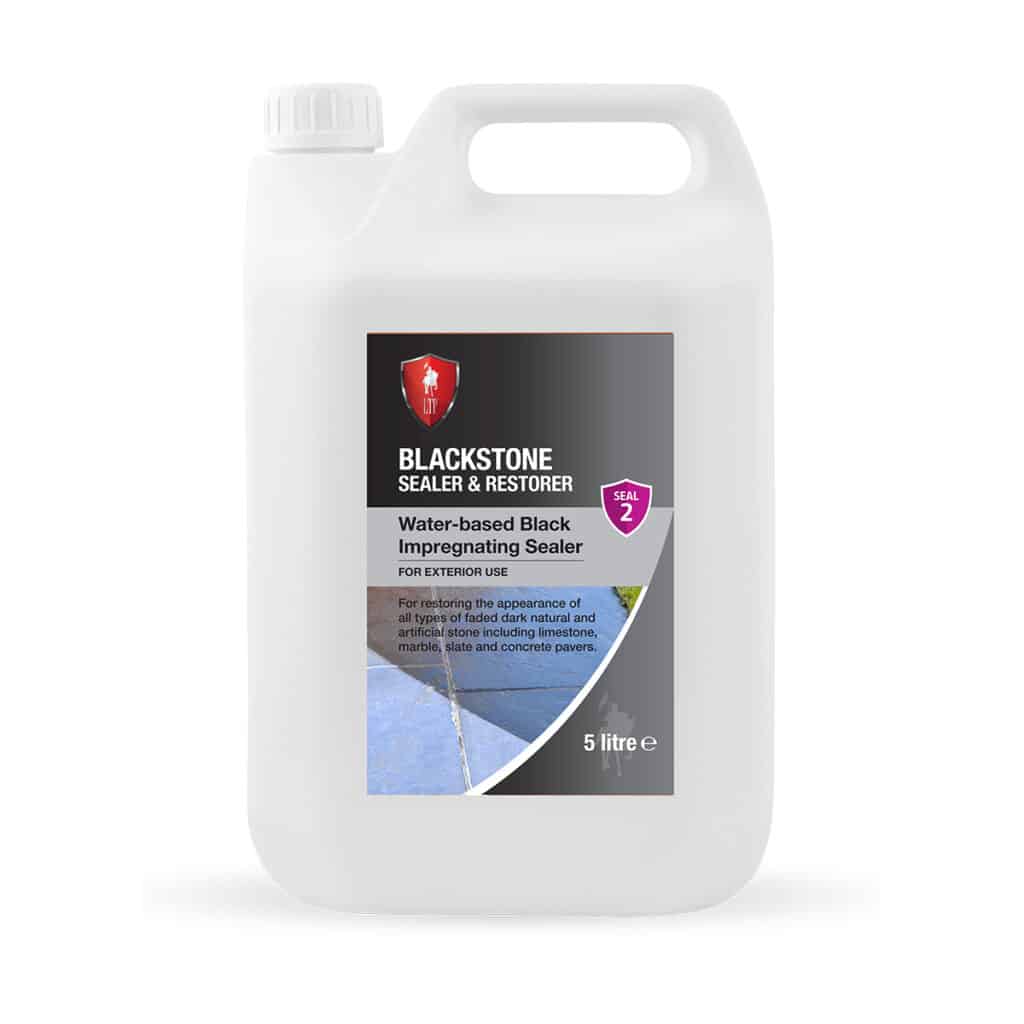 LTP Blackstone Sealer & Restorer will restore all types of faded dark stone which is perfect for our Limestone, Slate, Granite and Porcelain Paving.
The patio paving sealer features a water-based, impregnating formula which restores the appearance of dark stones which have faded over time. Ideal for patios, paths and external cladding, LTP Blackstone Sealer & Restorer is fast and safe to use. The permanent finish created provides protection against the elements and the sealer can be applied in multiple coats until the desired colour effect is achieved!
How To Apply Stone Colour Enhancer
There are a few things to consider when applying a colour enhancer to your stone to ensure that you get the best results.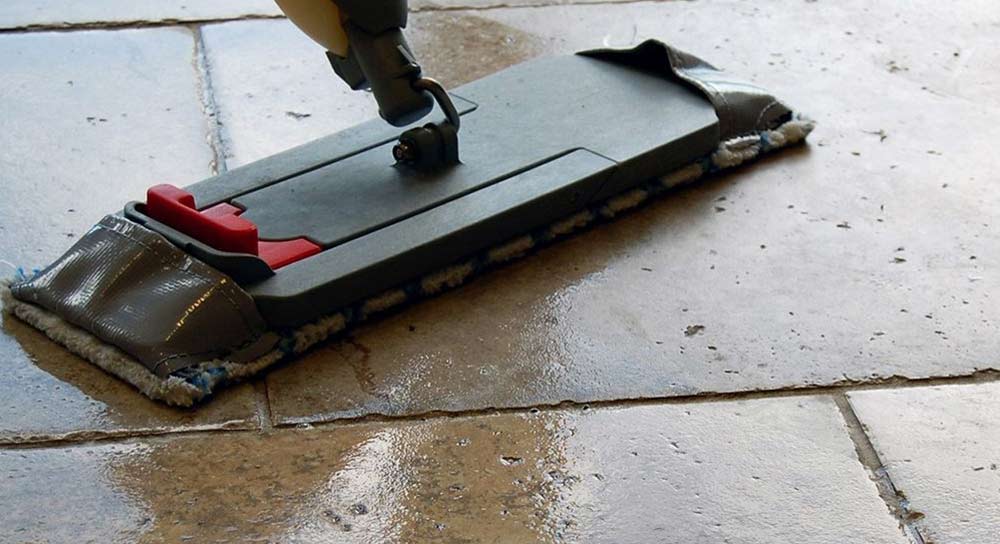 Always Clean Your Paving First
If you seal your paving without cleaning it first, any dirt, debris or staining will be sealed in tothe paving.
If you have a small joint between each slab, you can power wash your paving, as long as there isn't sand in between that would be washed away. To remove any staining, you may be able to use some hot, soapy water. Alternatively, we offer a range of high-quality Stone Cleaning Products specifically designed to remove tough stains and mould from Natural Stone Paving.
Let the pavers dry for at least 24 hours before applying any sealing products.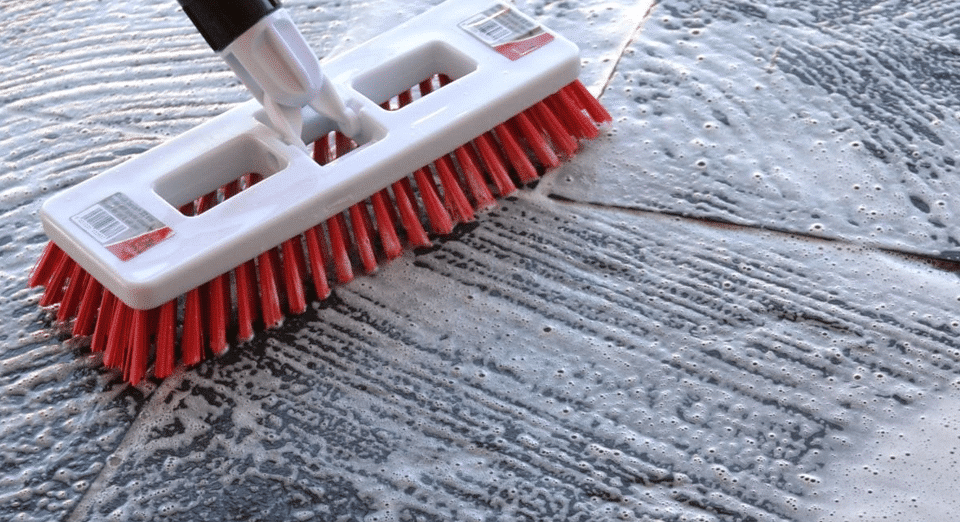 Seal Your Paving In One Go
When sealing your paving, it is recommended to seal it all together on one go. If you break the process up into multiple rounds, you run the risk of missing some areas or applying multiple layers to other areas. This can leave your patio looking patchy and can be tricky to rectify.
The amount of time that it will take you to seal your patio will vary depending on the size of the area and the number of layers that you are applying. A small patio will take you roughly 20 minutes to apply a single layer, whereas a larger area will take longer.
Once you have treated your stone, ensure no one walks on the floor for the next few hours. It will take up to 48 hours for the floor to be fully cured.
Always read the manufacturers instructions and advice to ensure that you are using the correct method for the specific product that you are using. If in doubt, we recommend contacting them to seek further advice to avoid causing any damage.
If you have any further questions about colour enhancing products, or anything else in this article, a member of our team would be happy to help!
You can reach us on 01206 700 599, email us at [email protected] or use our Live Chat!