Granite Paving is the perfect material if you're looking for a contemporary finish for your garden or patio. The Natural Stone is a hard-wearing and durable option which will compliment your exterior space and stay looking its best all year round!
At Nustone, we supply a wide range of Granite Paving in various sizes, styles and finishes. Our Granite Paving Slabs are available in Silver-Grey, Blue-Black or Pink. We also offer Granite Patio Kits and Granite Setts.
Let's have a more in-depth look at this Natural Stone and outline the benefits of Granite Paving for your patio…
Durability
Granite is a versatile Natural Stone Paving and has a wide range of applications, mainly due to its durability and hard-wearing features. This makes it ideal for any paved areas which see a high amount of foot traffic.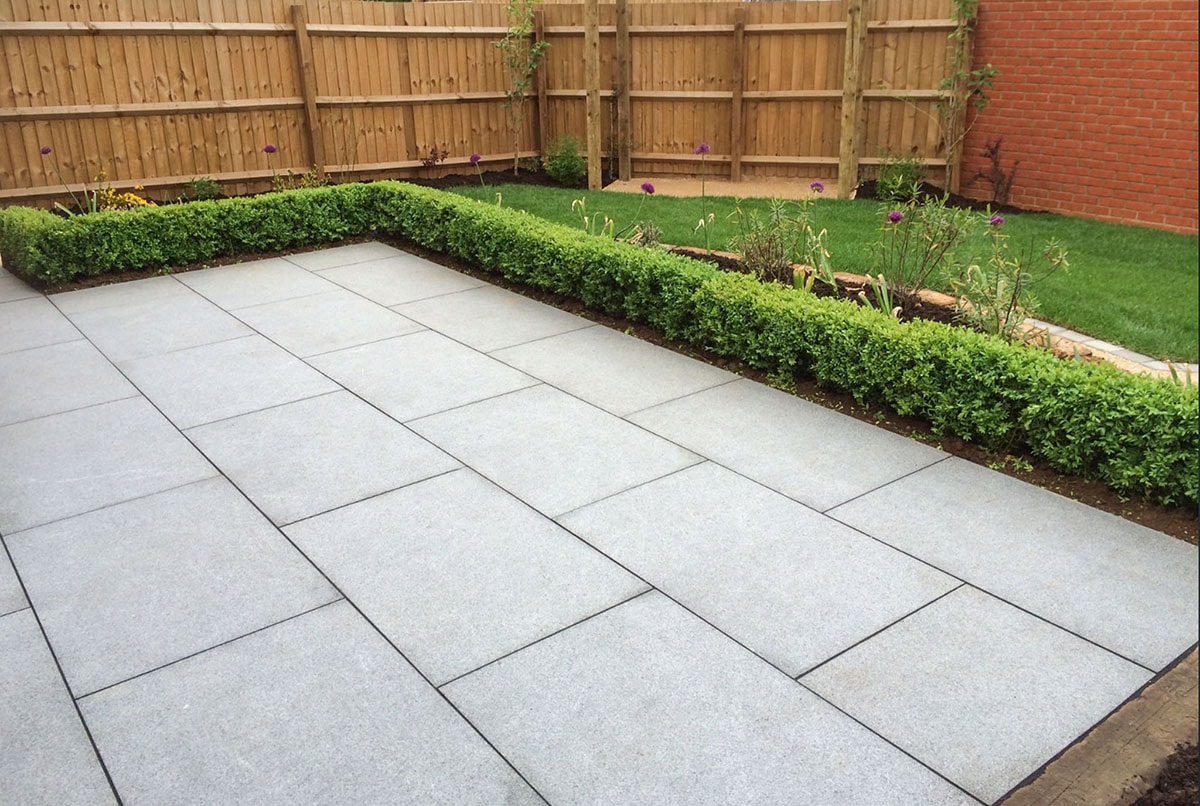 You will often see Granite Paving used as paving in town centres and for flooring in public places which see high amounts of foot traffic, such as train stations and shopping centres. It's scratch resistant and non-slip surface provides a safe and long-lasting surface which will withstand excessive use.
The flamed surface of the stone gives the Granite its non-slip surface which is a slightly rough texture.
But don't let the use of Granite within this type of application put you off of using it for your exterior space. Granite Paving will blend in with its natural environment and transform your patio into a modern, contemporary extension to your home.
Granite Paving is a very low-maintenance Patio Paving option.
Due to its density, Granite is one of the least porous types of Natural Stone. This makes it one of the easiest to maintain, due to it not taking on as much water.
When a stone takes on water, it can encourage the growth of algae and mould and also poses the risk of the water within the stone freezing and expanding within the winter months, causing cracks within the stone.
The likelihood of this happening with our Granite Pavers is dramatically decreased due to its non-porous properties. We also recommend sealing all Natural Stone Paving products prior to laying in order to further protect the paving against any other potential damage.
Its durability also makes Granite a great choice for driveways. We especially recommend our 25mm Granite Paving option due to the extra thickness. As well as our Granite Setts, which we'll talk about a little more in-depth later on in this blog post!
Granite Paving Colours
Our Granite Paving is available in Silver-Grey, Pink or a distinctive Blue-Black colour. All of which offer great design solutions for a range of styles. The speckled finish to the stone is made up of a blend of black, white and grey tones, with the addition of pastel pink within our Pink Granite.
Silver-Grey Granite is a light coloured stone which will brighten up your exterior space and help to highlight any areas of your patio which may not see much natural light. This will create a sense of airiness to your garden and make the most off all the space available!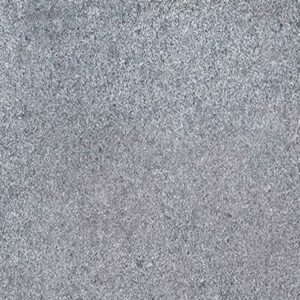 Blue-Black Granite Paving is a darker option, which can be further darkened with the use of Granite Paving Sealer to treat the stone. This will enhance the colour, as well as further protecting the stone from any harsh weather damage.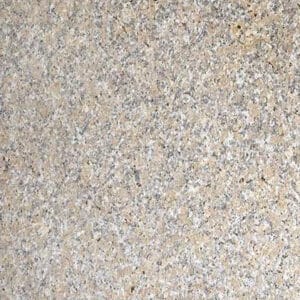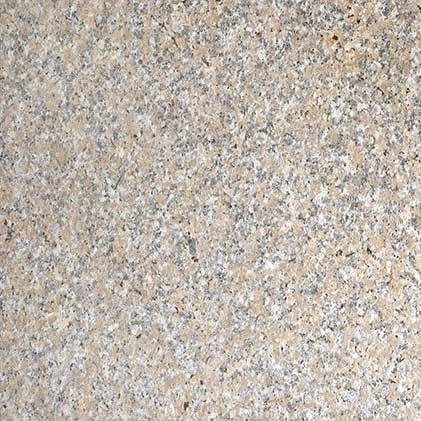 Pink Granite is a more distinctive stone with its blend of pastel pink, black, white and grey tones. It offers natural charm and character that will compliment any modern or traditional patio, garden path or driveway.
Granite Paving Sizes
We provide a range of size options in our Granite Paving to meet your patio design needs, as well as mixed size patio kits to create a random laying pattern.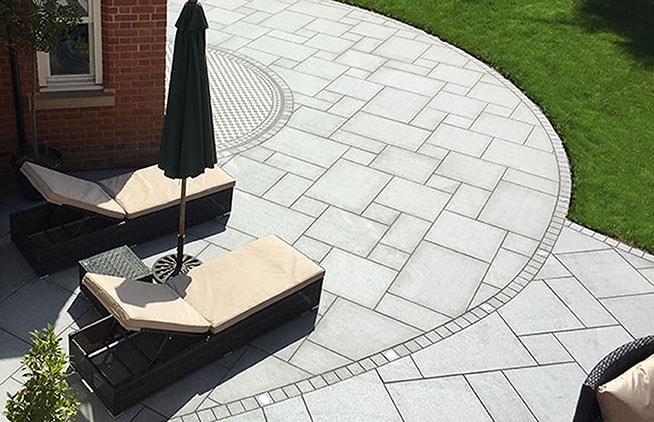 Our Granite Patio Kits are available in Silver-Grey or Blue-Black. These contain a mixture of 600×900, 600×600, 600,×300 and 300×300 pavers and are great for creating a unique pattern for your patio. This can either be a random laying pattern or something a little more thought out. You can see the quantities of each size of paving stone on each product page, meaning that you can start to plan your layout before your order arrives!
Granite Paving Slabs are also available to order in single sized pavers.
We stock 600×900, 600×600, 600×300 and 800×200. These large format Natural Stone Pavers are the perfect choice for creating a modern, contemporary patio design. You can mix the sizes, as well as the colours, to create edgings and borders or to achieve a different look for each section of your space.
Granite Setts
We also stock Granite Setts, which look great when paired with any size or colour of paving in our Granite range. Often used as an edging solution for patios, which can act as a border or design feature for your paving.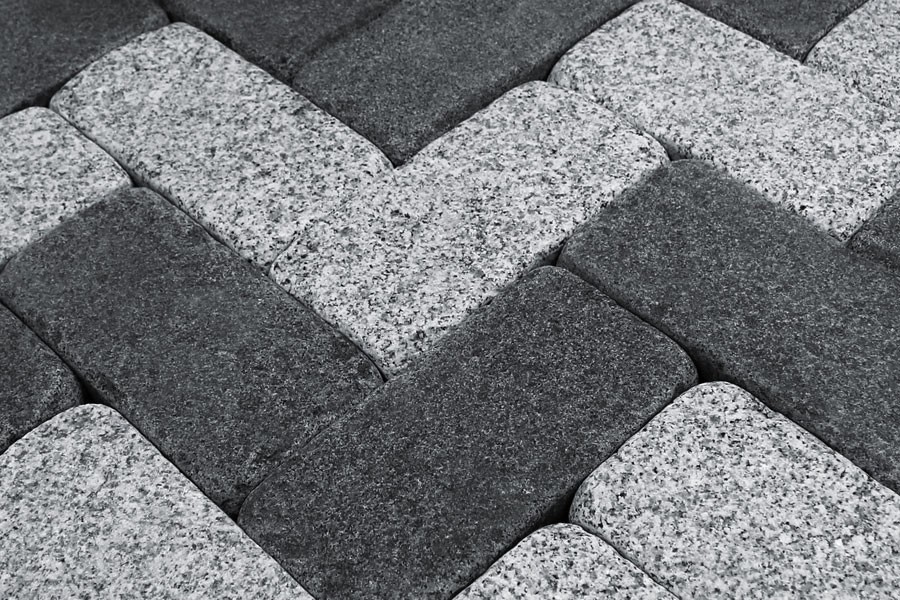 Granite Setts are also a great option for block paving, which is a popular option for driveways due to their durability and strength. Another use for Granite Setts is within smaller spaces, as the small setts can create the illusion of space in tight areas to help to make the most of the space available to you!
Conclusion
Granite Paving is the perfect choice for creating a contemporary patio or garden. Granite is a durable and hard-wearing Natural Stone with a flamed surface which provides a non-slip and scratch resistant finish in a range of colours and size options to compliment any outdoor space.
Not sure which colour of Granite to choose? Order a FREE sample!
Our free sample service allows you to see and feel your paving options before committing to a decision.
If you have any further questions about any of our products, just get in touch with us and we will be happy to provide any advice that you may need. You can contact us by email at [email protected], or call on 01206 700 599.