(2 min. read)
Whether you've got big plans to make changes to your home this year, long-term plans to gradually update or just enjoy keeping up with the trends, our latest blog post will talk you through the biggest upcoming trends for exterior design in 2019.
Don't get left in the past!
1. Into the Darkness.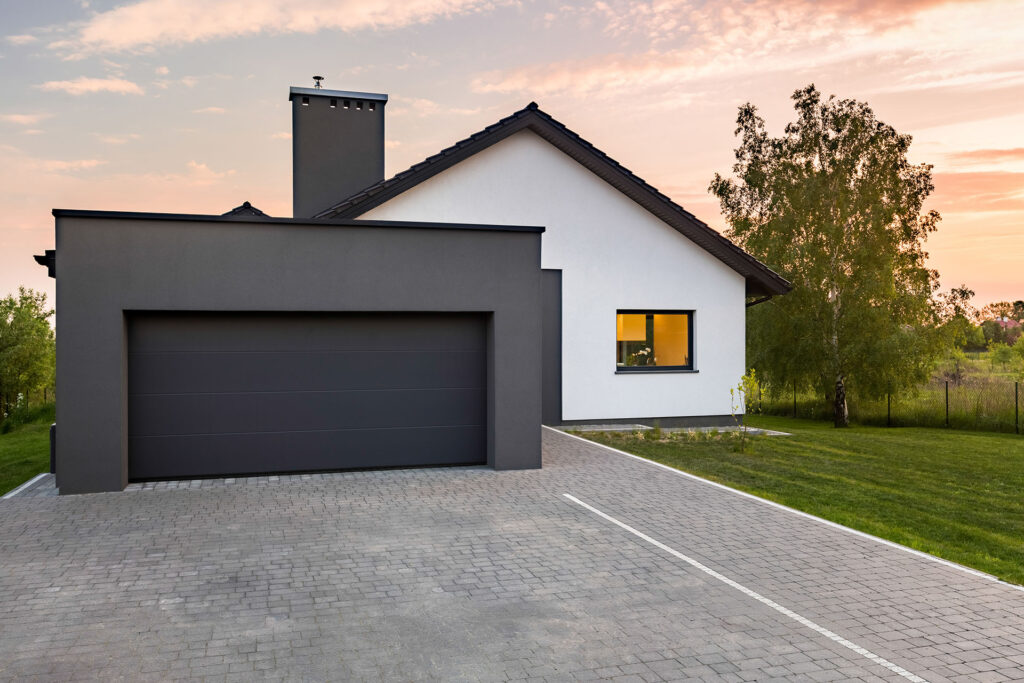 Dark and bold colour combinations are set to grow in 2019.
Keep an eye out for shades of charcoal, black, dark reds, woodland greens and moody blues.
These dark shades create bold statements and will set your exterior apart from the rest with its dramatic impact.
Our Porcelain Paving range offers a variety of dark tones to suit this trend. Read more about our range of porcelain finishes in our blog post: 'Our 4 Different Porcelain Paving Finishes'.
2. A Take on the Classics.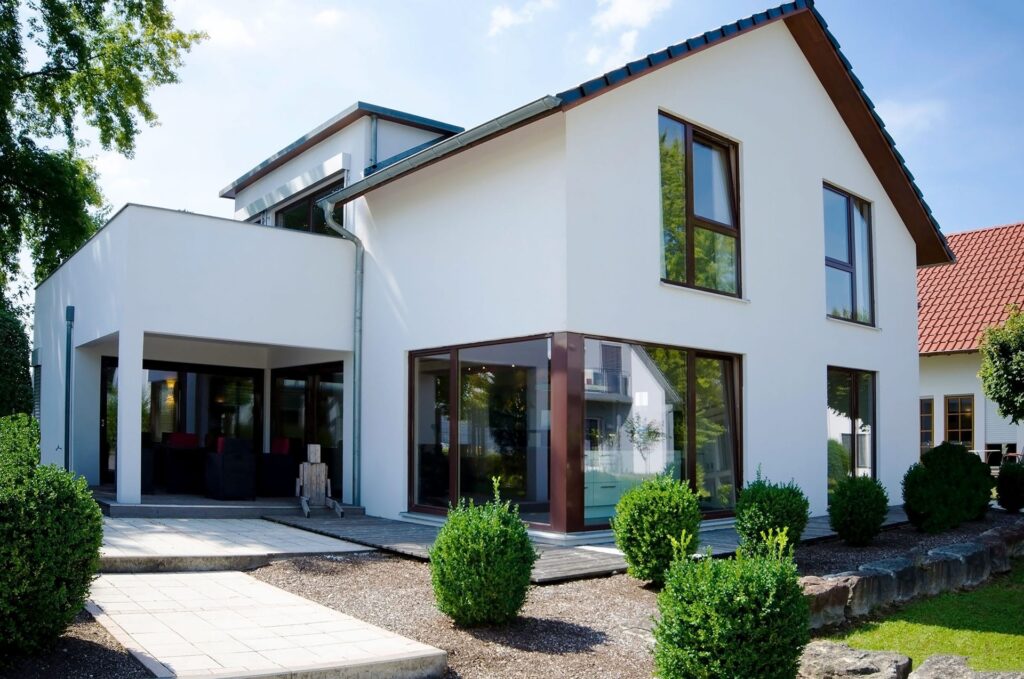 Variations on classic colour palettes will be a feature this year.
The classic, timeless white home exterior with black trim will continue to gain traction and grow as one of the most popular colour choices, along with the addition of tones of grey and comforting blues.
3. Bringing the Inside Out.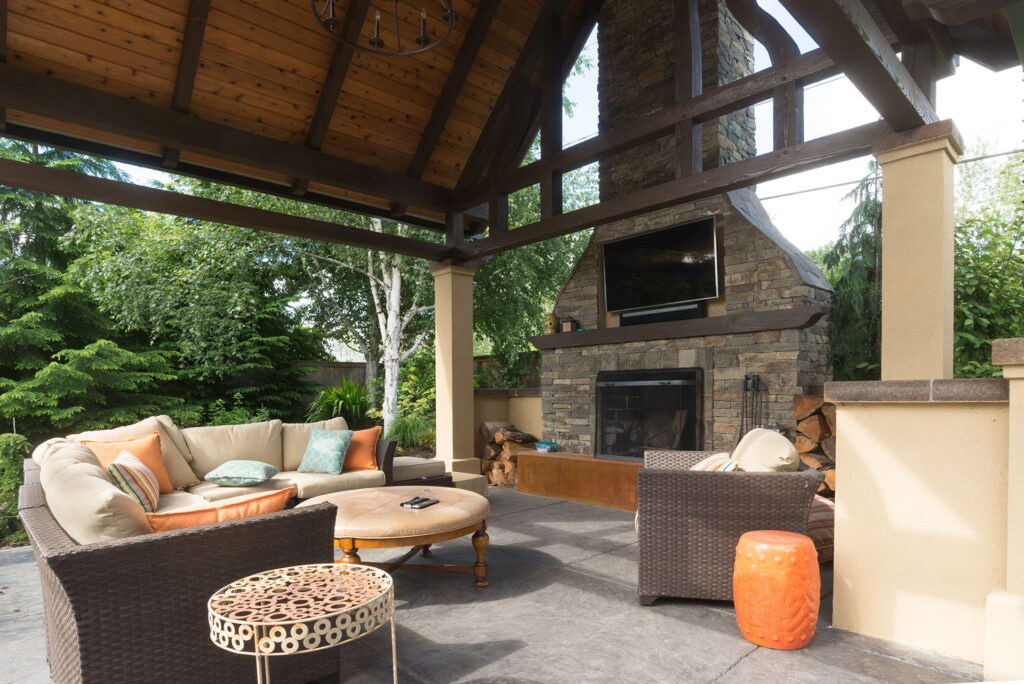 Turning your outdoor living space into a more useable extension of your home will grow in popularity in 2019.
Designer outdoor furniture with the addition of fire pits and portable heaters will allow the use of your patio space long into the autumn months so you can get the most out of your exterior all year round!
Split Face Tiles or Cast Brick Slips are a great way to achieve this look. The range of colours available will ensure the right finish for your project.
4. Utilise Your Shed.

Long gone are the times when the shed or garage was used solely for storing the lawnmower and a few old toolboxes!
Man caves, backyard bars, creative studio spaces and teenager hide-outs are on the rise and allow you to make the most of all the available living space in your home. Bought right up to date with the addition of windows and sliding doors to turn that dusty old garage into a light and inviting space that the whole family can enjoy.
5. Find Your Zen.
There has been an increasing trend recently of slowing down your pace of life and allowing yourself more time to relax and indulge in self-care. Because of this, one of the design trends emerging is to create your own personal spa-like relaxation space in your home!
Using nature to your advantage (and the more the better), you can create a sanctuary of relaxation and take back some time for yourself. Plenty of trees, shrubbery and plant-life with the addition of a water feature, pebbles or sand and hanging lanterns will see you well on your way to achieving your own Japanese-style zen garden.
Keep up with us on social media to see some great examples of our products used in some stunning interior and exterior spaces this year. Twitter / Facebook / Instagram
Make sure to have a look at our inspirational board for 2019 design on Pinterest too!