The paving you choose for your garden, be it for a path, patio, or driveway, can be the difference between a good garden and a great garden. But it's not an easy task. There are numerous types of natural stone paving you can choose from when creating the perfect outside space – each one with a different aesthetic.
Natural Sandstone Paving
One of the most popular choices for patios and paths, natural sandstone paving is available in a variety of sandy yellow, brown, and beige tones – rainbow sandstone paving is a particularly striking choice. Sandstone is at home in both contemporary and traditional properties with a mixed size patio kit for random laying being a top choice for outdoor dining areas.
Natural Slate Paving
Our natural slate is available in a range of darker tones, including striking black, blue-black, copper and green-grey, and provides a slightly more contemporary finish than the lighter tones of sandstone, for instance. Slate is not only attractive but also easy to shape and manipulate to suit your design. It's important to remember that slate can be susceptible to moisture damage and we, therefore, always recommend sealing your slate paving to prevent damage while allowing the stone to breathe.
Tip: Use slate in both your kitchen and patio area to allow for a natural transition from interior to exterior.
Granite Paving
Famed for its durable nature, granite paving is incredibly hard-wearing – it looks great on patios and paths, and is particularly striking when used on driveways. The speckled, textured finish of granite makes it ideal for use around pools, too, giving you more grip than normal when the paving is wet.
Granite paving is available in a variety of tones, including grey, black, and pink, and guarantees a clean-cut, contemporary finish to your garden. However, it's important to keep in mind that granite paving slabs are very heavy and, consequently, can be difficult to work with. If you're thinking about laying granite paving in your garden, we recommend that you have a professional lay the paving.
Limestone Paving
If you're after a natural stone finish but want the consistency of manufactured stone, limestone may be a good choice. Limestone is easy to shape and manipulate to suit your design, however, the choice of colours is limited – here at Nustone, we only supply Black Limestone.
Limestone is particularly susceptible to acid rain and it is, therefore, incredibly important that you seal your limestone paving to prevent damage. 
Granite Setts
A popular, contemporary choice for driveways are granite setts which can be used as block paving to create a striking driveway with durability. You can lay your granite setts in a herringbone design for a striking finish. Our granite setts are available in silver-grey and charcoal-black tones.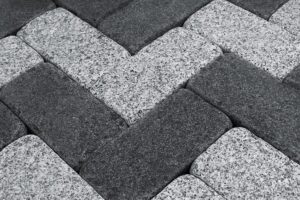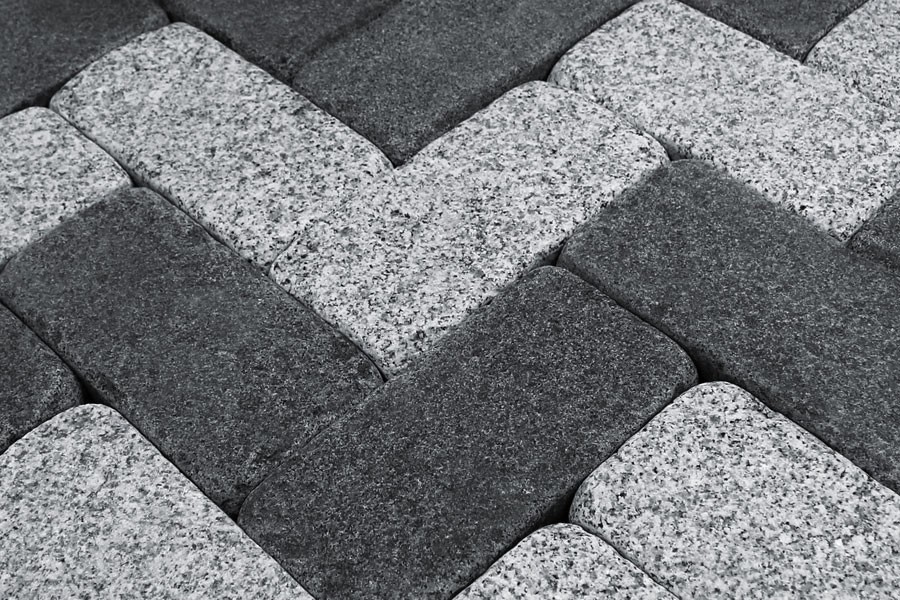 If you have any questions about what type of paving would suit your project best, give our sales advisors a call or email [email protected]