There's a better way to order your paving online…
We Supply Directly To You
We import our own high-quality paving products so you can give yourself the peace of mind that your goods are coming directly from the company you've ordered from, so you know who you're dealing with!
Instead of supplying to stockists who would sell the stone on, we run a lean internet business and supply our products directly to our customers, so the process is simple and smooth. Our in-house sales team have many years of experience and will always take care of you and your order from start to finish! Supplying directly to our customers is important to us so that we can offer you the best service possible and also means that we can cut out any costly middlemen who will always bump up the price. We pass the savings on to you!
We offer support via Phone, Email and Live Chat, so you can contact us in a way that's convenient for you and we will always keep you up to date with your latest order updates and shipping information, so you can always be in the know!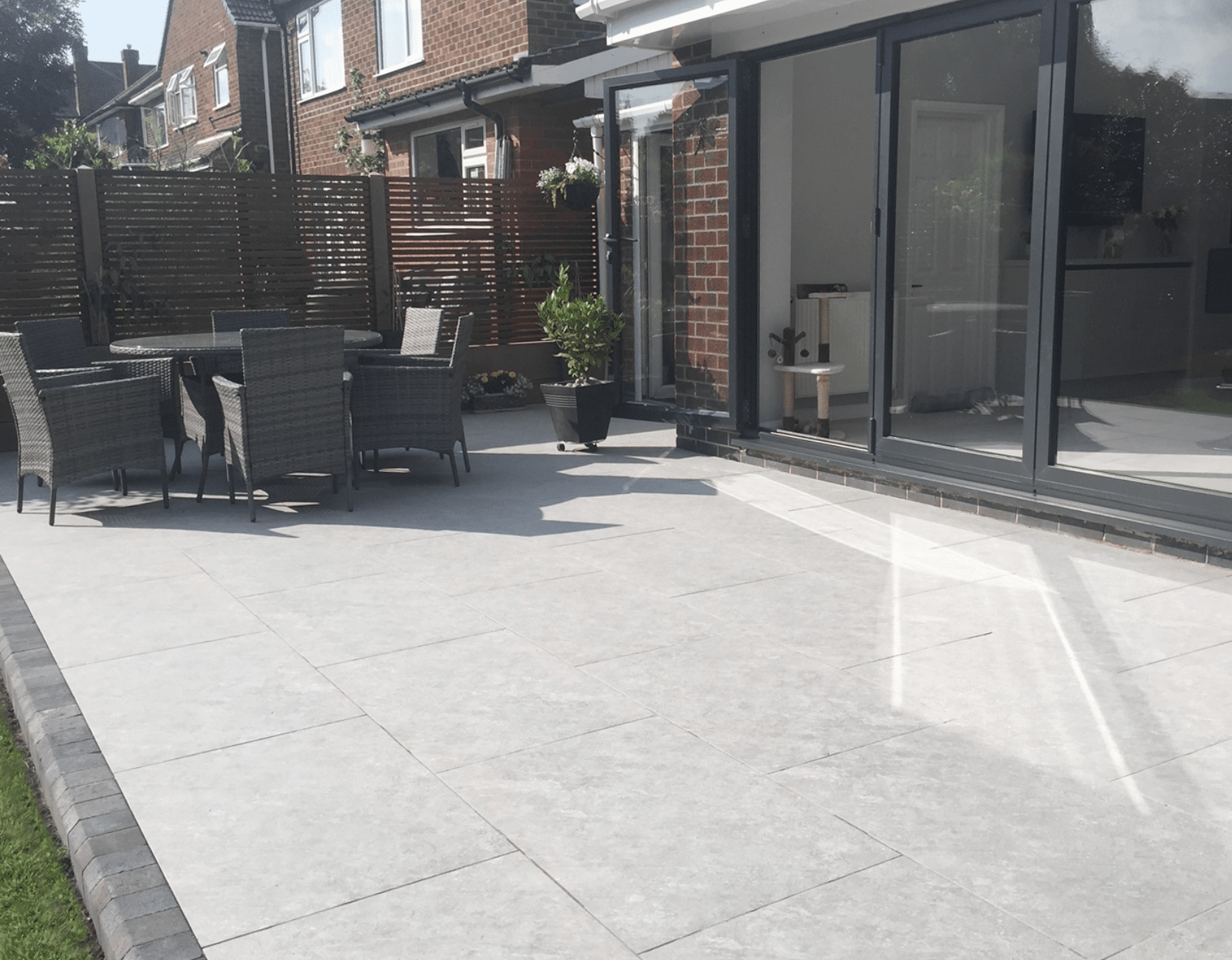 Silver Grey Porcelain Paving
We Offer Big Savings
We offer hugely competitive prices on our full range of paving and sourcing your stone direct from us will give you the opportunity to save big on the materials you need!
Supplying directly to our customers and keeping the process simple allows us to price our products very competitively and we can offer massive savings when compared to Marshalls products.
We stock a wide range of stone types so you'll always be able to find a great alternative to the Marshalls paving you've been considering.
Choose from Sandstone, Porcelain, Granite, Slate and Limestone Paving at a fraction of the cost!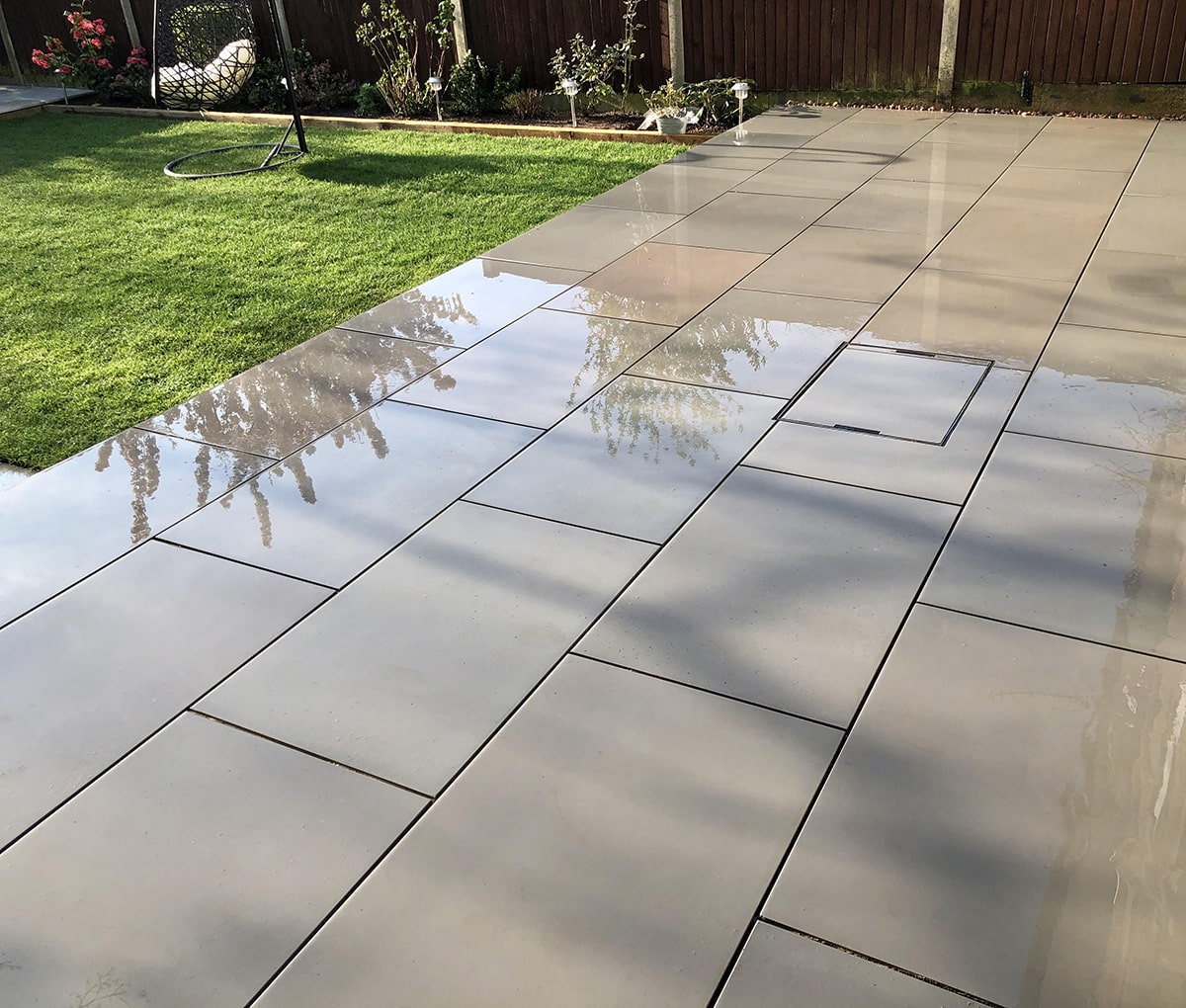 Kandla Grey Sandstone Paving
FREE* Home Delivery
We offer FREE* home delivery in as little as 2-3 working days! Have your goods on-site ASAP so you can get your project underway without delay!
We also offer Next Day, Saturday and Specified Delivery services if you need your goods urgently or on a specific day and can also arrange a custom HIAB delivery if you'll need a crane offload.
We deal directly with our couriers and delivery depots to give you up to date information and ETAs on your delivery so you can plan accordingly!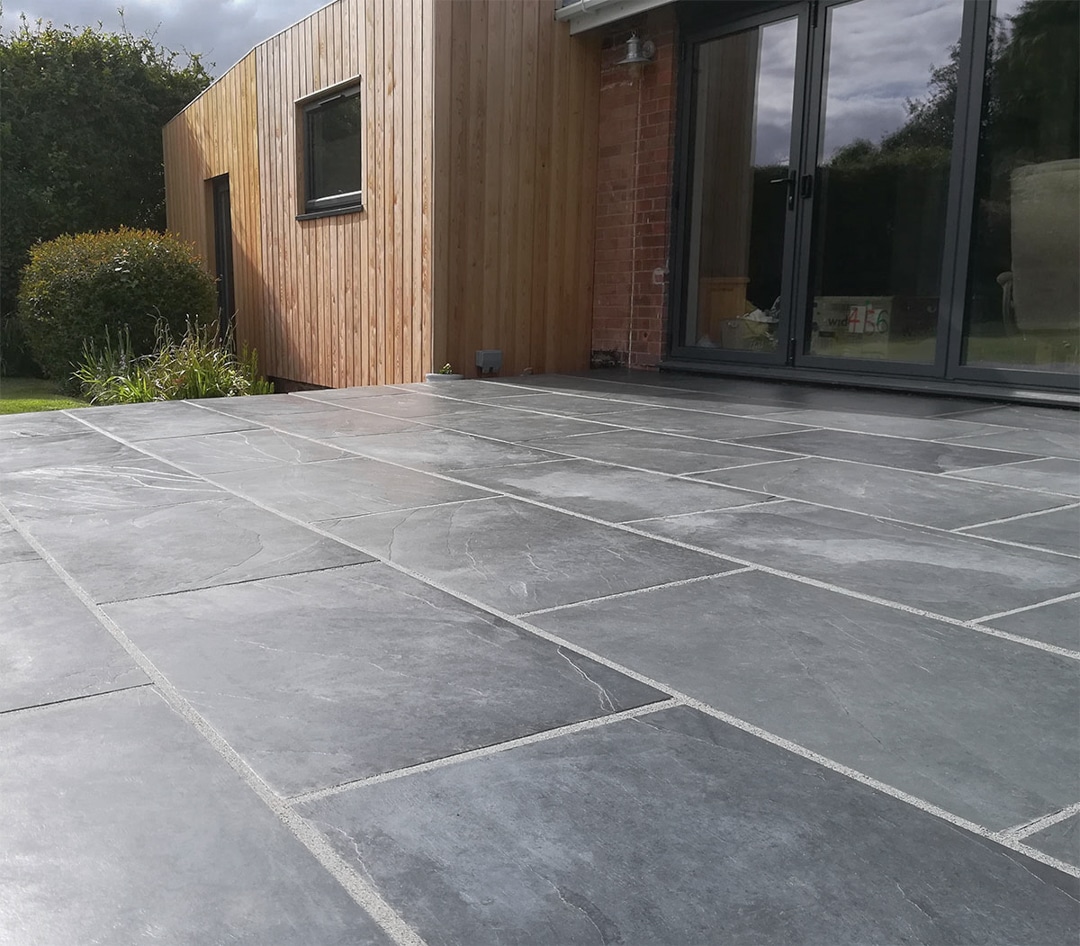 Brazilian Black Slate Paving
No Compromise On Quality
We pride ourselves on providing high-quality paving at competitive prices and have supplied millions of square metres of paving for garden transformations and commercial renovations since 2007!
Our Natural Stone and Porcelain Paving is all sourced from certified suppliers from across the globe and are often the same suppliers that other well-known brands such as Marshalls use! So you will undoubtedly receive the high-quality paving that you're looking for to complete your garden or patio transformation without compromising on quality.
All of our products are sourced ethically with each stage of the production process adhering to the relevant local guidelines for fair trade and labour, as well as using renewable energy and resources as much as possible to do our bit for the planet!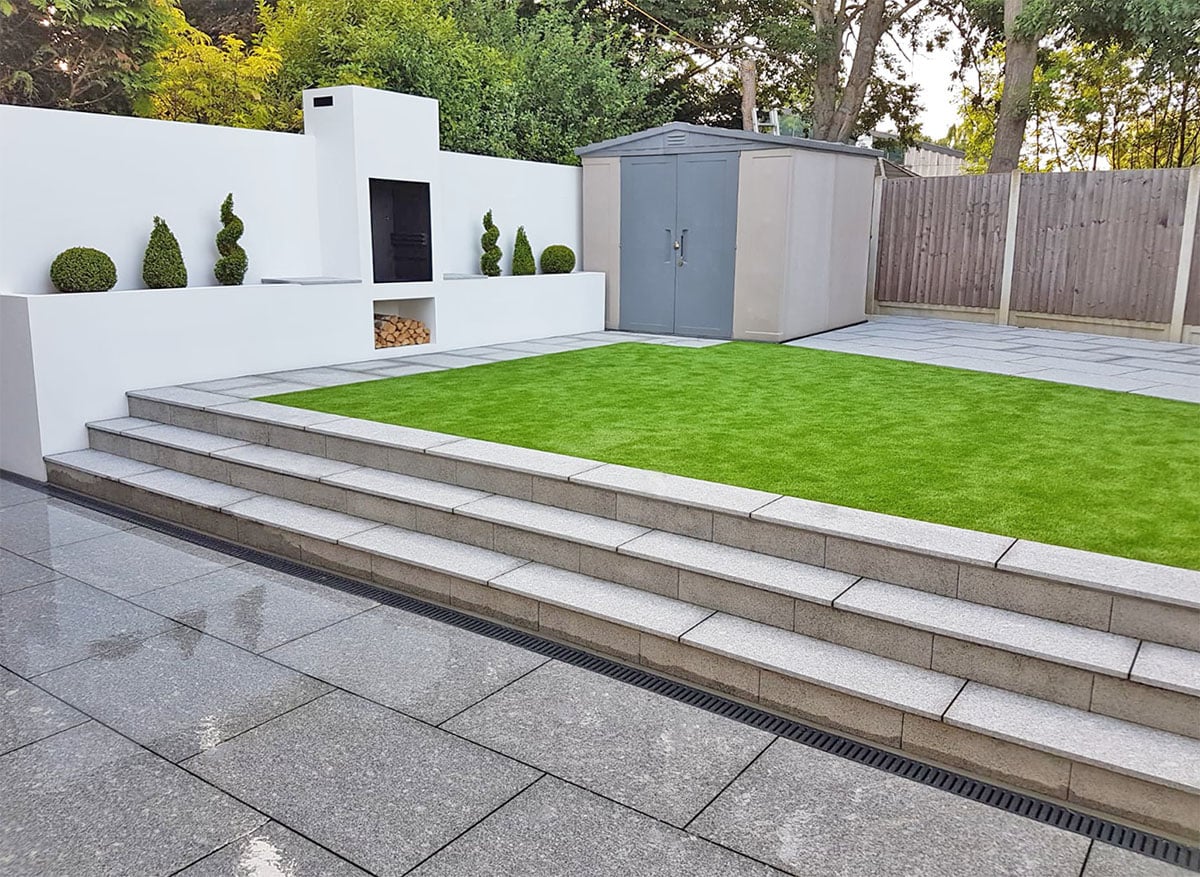 Silver Grey Granite Paving
Order FREE Samples
We offer our customers FREE Samples, allowing you to see and feel the stone before ordering so you can be sure you are making the right choice!
Our free sample service will allow you to see and feel the textures and tones within our paving and you'll be able to see some great examples of some of the natural variations that you're likely to see. You can even compare our samples to Marshalls' you can see the products side-by-side to help make your decision!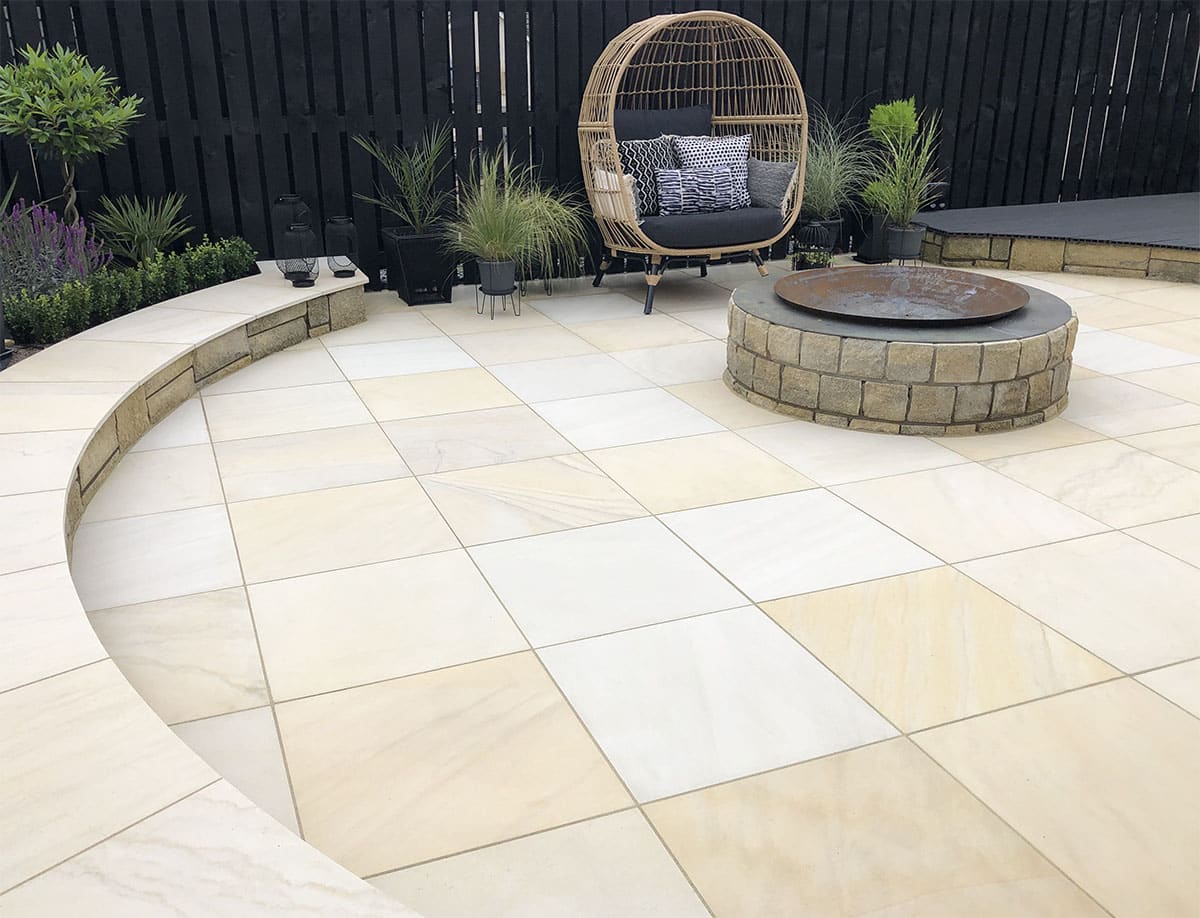 Sawn Mint Sandstone Paving
Order Online 24/7
Being an online business, we offer the modern convenience of being able to shop our products online 24/7!
Place your order within minutes on desktop, tablet or mobile! There's no need to pick up the phone or go through any lengthy ordering process to get your order placed and on its way to you!
If you're a trade customer, you can open up one of our handy Trade Accounts so you can access trade discounts directly from our website for a hassle-free ordering experience.
If online ordering isn't for you, you can still pick up the phone and place an order with a member of our team. Our offices are open 9 am – 6 pm Monday – Friday and you can reach us on 01206 700 599.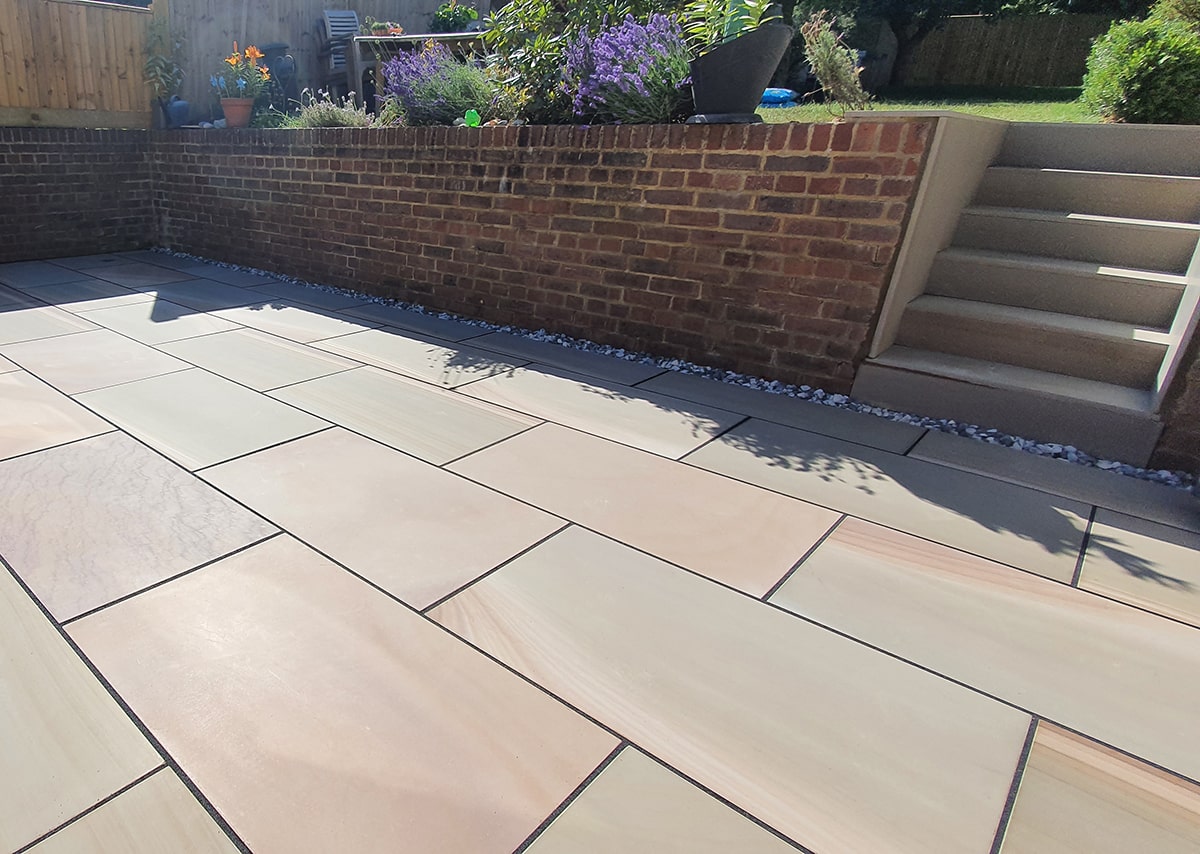 Rippon Buff Sandstone Paving
Contact Us Today
In conclusion, if you're considering choosing Marshalls for your natural stone or porcelain paving, we can always offer you an alternative option from our extensive, high-quality range, and beat the price!
There is no need for you to compromise on the quality of your stone and with our speedy delivery and experienced customer service team, you won't be compromising on the level of service you receive either.
If you have any questions about our products, just get in touch! Our friendly team will be happy to answer any questions you might have.
You'll find the answers to our most frequently asked questions here and if there is anything else we can help with, please don't hesitate to contact us on 01206 700 599 or [email protected].