Identifying good quality Indian sandstone is important when planning to use it for your garden or patio.
Sandstone paving is now one of the most-used types of natural stone available thanks to its versatile, stylish appeal that fits in both contemporary and traditional gardens. But not all Indian stone paving is made the same.
With the range of paving styles to choose, all with different colours, textures and strengths, how do you choose the best quality for your patio first time?
Avoiding mistakes is crucial. Most people will only lay one or two patios in their lifetime, so choosing the right quality stone is vital to ensure that your patio will bring you years of enjoyment, and can add value to your property if you choose to sell in the future.
Strength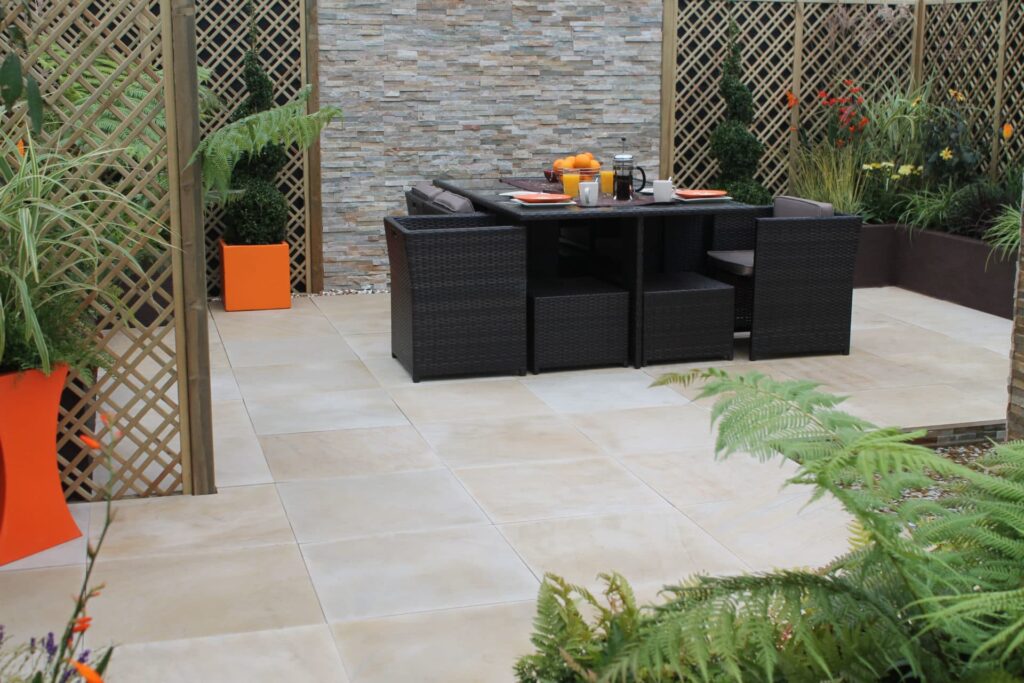 Indian sandstone slabs are very durable.
To get the most for your money, you should ensure that the sandstone paving you're purchasing has a strength of at least 12.9mpa, which means the stone will hold up even in adverse weather conditions.
Weaker stone will discolour quickly and will also be more likely to attain cracks, which will result in costly repairs.
Water Absorbency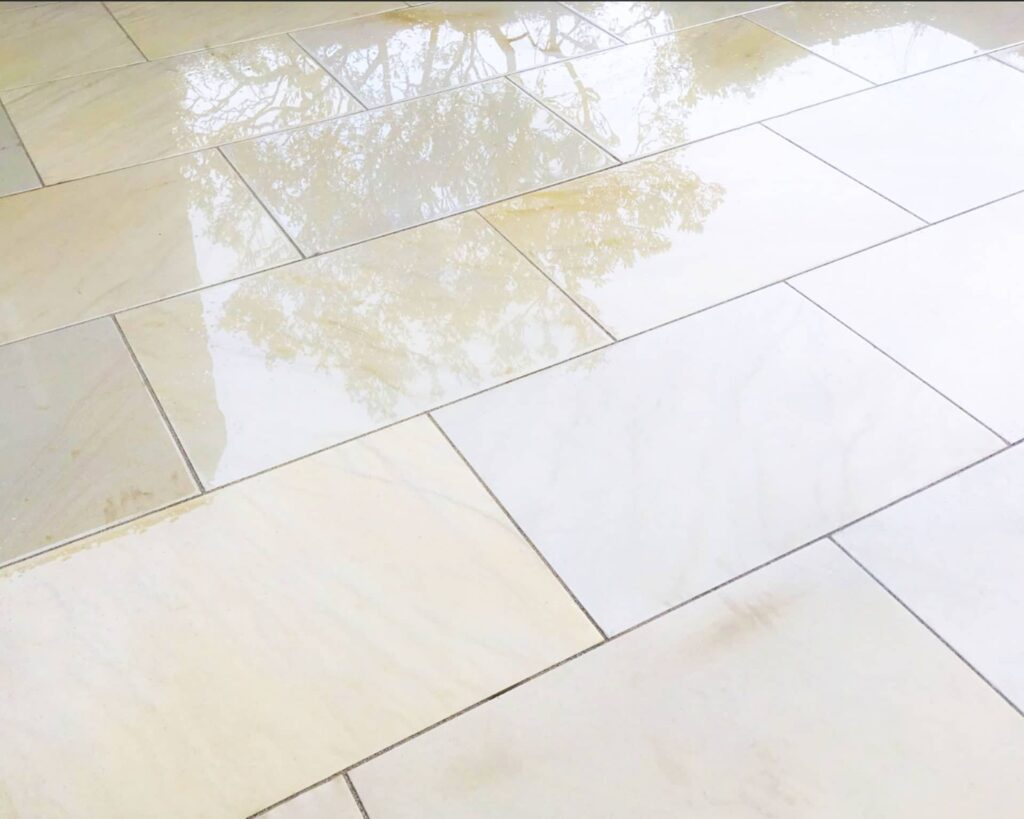 High-quality sandstone will have a maximum water absorbency, or porosity, of 1.7%. What this means is that the stone is not too porous and, therefore, isn't as likely to attract algae and algae-like growths which will cause the stone to discolour (usually turning green).
If the stone is too porous, it is more likely to be affected by harsh weather such as frost and will deteriorate quicker than usual.
Frost Resistance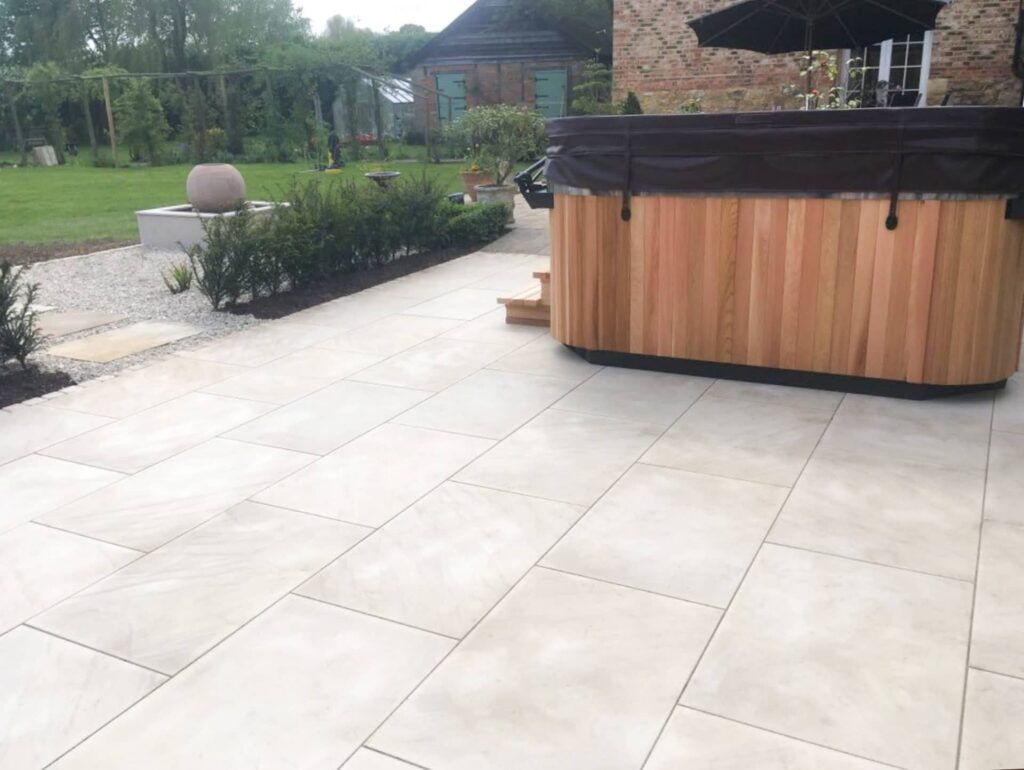 Frost is one of the most damaging types of weather to sandstone paving.
If the stone is subject to repeat frost, it can weaken and, in time, crack or flake away, which isn't only unsightly but will require you to replace the entire area affected.
The strength of your Indian stone paving shouldn't lessen by any more than 10% when subject to 50+ freezes – suppliers will always test this.
Before You Buy
We recommend that you ensure the sandstone you're buying meets the highest standards. After all, a stone that meets these standards will last much longer and retain its appeal.
Protecting Your Stone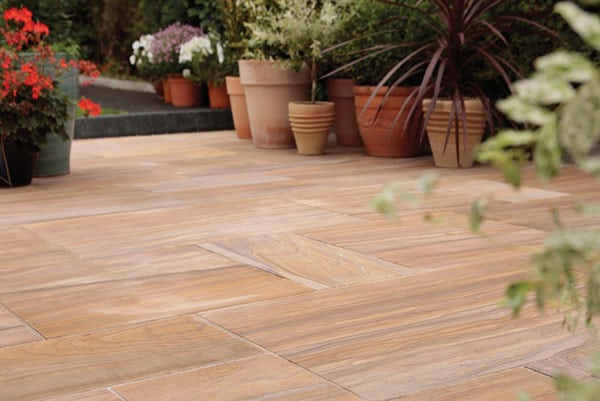 Even if it is excellent quality, it's crucial that you apply a treatment to your natural stone. We always recommend sealing Indian sandstone paving prior to laying, as this will prevent any marks and stains to the stone during the laying process, and will also prevent the stone from weakening over time.
You should then reapply natural stone sealer at least once a year.
Similarly, you should clean your paving regularly with a high-quality natural stone cleaner and pressure washer; this will remove dirt and grime, including algae and algae-like growths that may form, to keep your stone looking its best.
To request our certificates before ordering your Indian sandstone slabs, please contact us.
At Nustone, we offer a variety of stone types, such as Sandstone, Granite, Limestone and Slate, each with its own individual characteristics.