Sandstone Paving is one of the most-used types of Natural Stone Paving available thanks to its versatile, stylish appeal that fits in both contemporary and traditional patio designs!
Choosing a high-quality Sandstone Paving is essential to keeping your garden paving looking its best all year round!
With the range of Sandstone Paving available to you, how do you choose the best option for your patio first time?
Most people will only lay one or two patios in their lifetime, so choosing the right type of stone is vital to ensure that your patio will bring you years of enjoyment, and will even add value to your property if you choose to sell in the future! Here are a few things that you should consider when choosing your Sandstone Paving…
Strength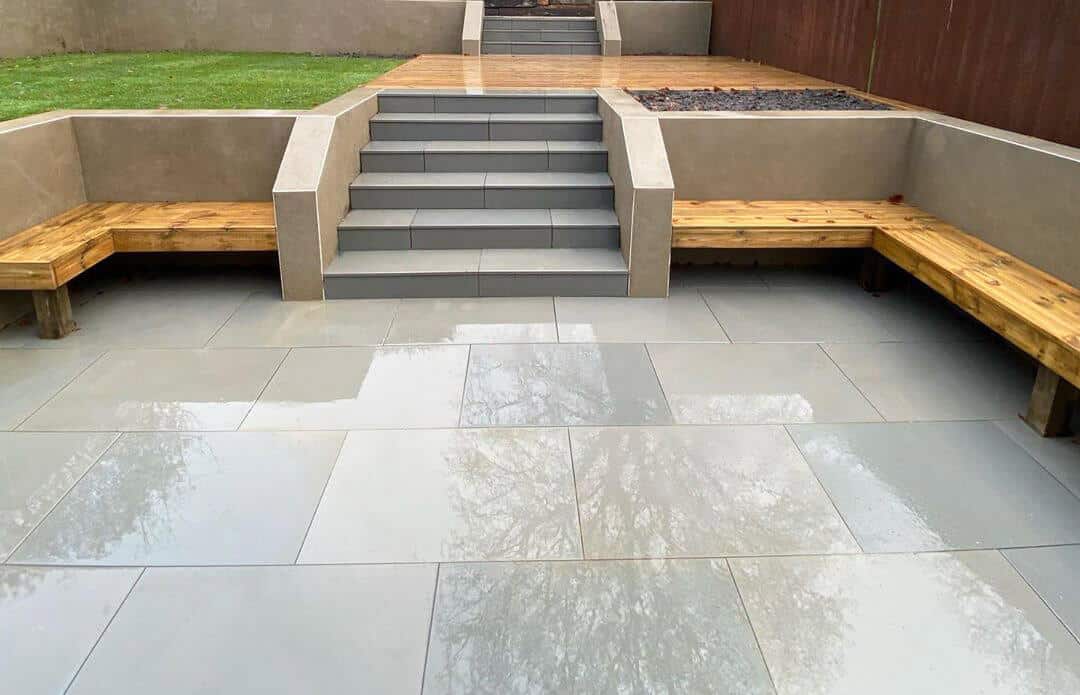 Our Indian Sandstone Slabs are suited to the British climate, resulting in very strong and durable Patio Paving which will stay looking it's best all year round, with minimum upkeep needed, saving you time and money!
The Patio Slabs will stand the test of time, even in harsh weather, retaining their grip underfoot and offering a robust, long-lasting paving option!
Our Sandstone Paving comes direct from the highest quality sources in India, and as direct importers, we store the stone before dispatching direct to our customers, cutting out the need for any costly middlemen!
Durability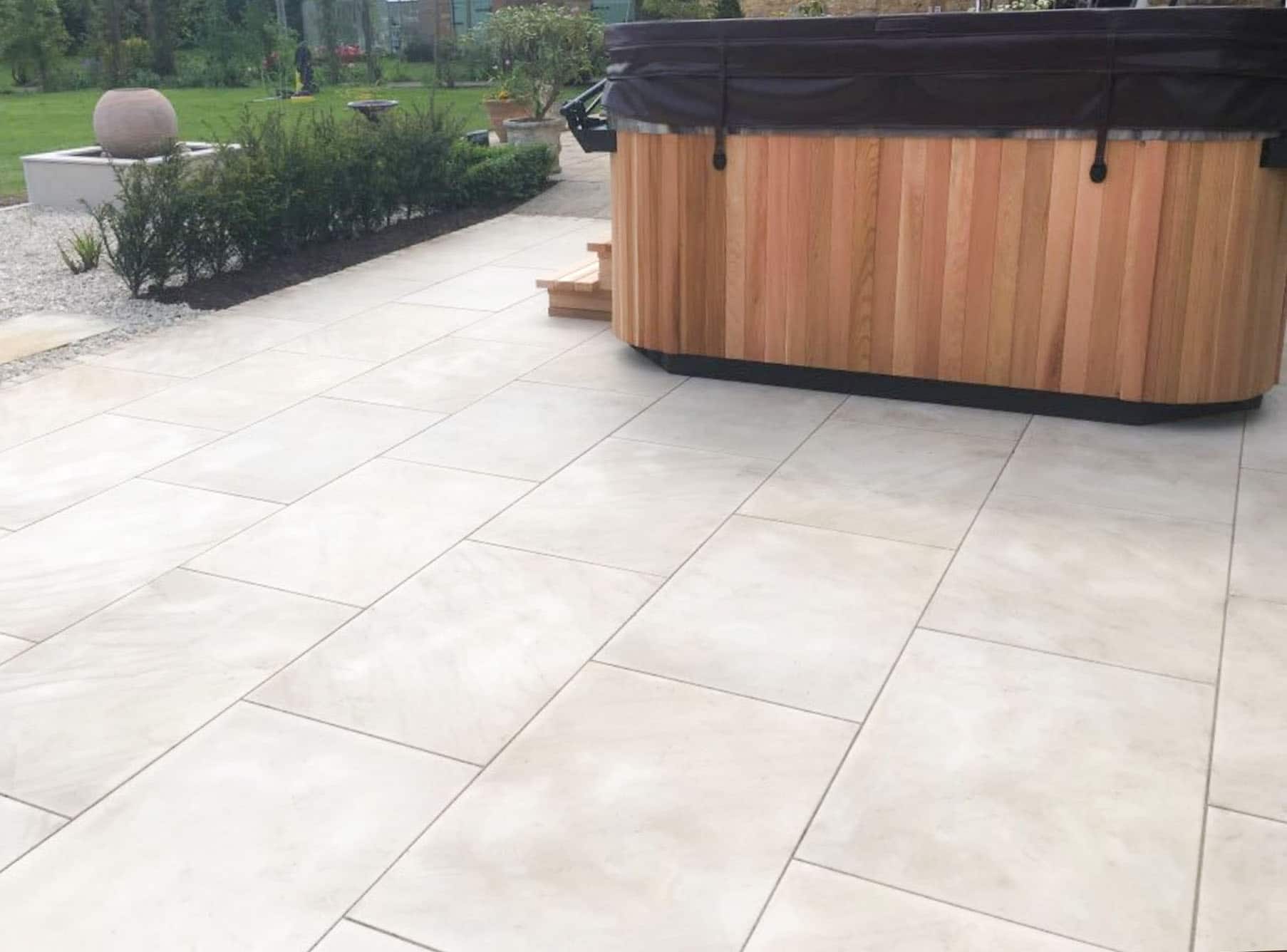 As a natural stone, Indian Sandstone is permeable and will allow moisture to penetrate its surface. As a result, it is generally advised to seal your Sandstone Paving to help prevent any staining to the slabs. Sealing your patio slabs will also help to prevent the build-up of any unwanted growths, such as algae, moss and mould, which dwell in moist environments.
We offer a wide range of sealing and cleaning products which can be used for maintaining Indian Stone. See our full range here. If in doubt, speak to one of our experts who would be happy to answer your questions and provide any advice you may need!
As for when to apply a sealer your Sandstone Slabs, there are no specific guidelines. Some people choose to seal their stone before laying to prevent against any staining during the laying process, whereas others prefer to leave their paving unsealed for a full year to allow the stone to weather naturally before applying a sealant. However, if a porous stone is left unsealed, it is more likely to be affected by harsh weather, such as frost.
It is always advised to speak to a local tradesman who will be able to advise you on the specific sealing needs of your project, as there is a range of varying factors which may need to be considered.
Before You Buy
We offer a FREE Sample Service which allows you to see and feel the stone, or compare a few different options, before making your final decision!
Our experts are on hand to ensure that we find you the best price possible on the materials you need and offer some great suggestions based on your budget or designs preferences. We will also put together as many quotes as you would like, so you can weigh up your options!
If you have any questions or would like a free quote, one of our experts would be happy to help!
You can speak to a member of our team on 01206 700 599, via email at [email protected] or through our Live Chat feature!
Better Paving. Better Prices.